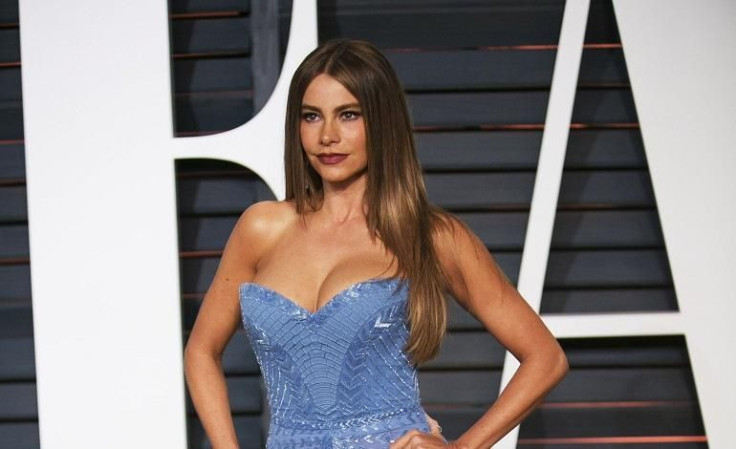 "Modern Family" star Sofía Vergara paid a visit to the Howard Stern Show, where little is left unsaid. Vergara was asked about the current legal battle she is undergoing with former fiancée Nick Loeb, who's sued the actress over two frozen embryos the couple had created before their December 2013 split. Well, technically Vergara did say she's "not going through anything" as this is his battle entirely. In an Op-ed Loeb wrote for The New York Times he sought to take the embryos to have them carried to term, assuming all financial and custodial responsibilities, but the "Modern Family" star refused. "When we create embryos for the purpose of life, should we not define them as life, rather than as property?" he explained.
To this, Vergara's lawyer, Fred Silberberg, told People magazine the actress has no desire whatsoever to have children with her ex given the circumstances. "Can you blame me?" the Colombian beauty asked Stern? "If it was so serious to him, this issue, which I totally respect because it's serious, then he should've taken it more seriously at the time." Loeb in fact admitted the couple signed an agreement which stipulated the embryos could only be used if both parties consented. "More than a mother, a baby needs a loving relationship of parents that get along, that don't hate each other," she said. "I wouldn't want to bring kids to the world that is already set against them. It would be so selfish."
As for how it's affecting her relationship with fiancée Joe Manganiello, Vergara told Stern they don't really talk about the matter. "We have lawyers. We're having so much fun right now. We just moved into a new house. We're planning a wedding. We try not to think about this, we can't do anything. It's signed, it's done, and that's it," the actress explained.
© 2023 Latin Times. All rights reserved. Do not reproduce without permission.