A mass shooting at a bar in Soweto, South Africa has been reported, resulting in the death of 15 individuals and others left injured.
In a report from the Associated Press, there was allegedly a group of men who arrived in a minibus taxi before making their way into the tavern. They next opened fire just before midnight on Sunday.
The report further added that the men who shot at the tavern were armed with rifles and 9 mm pistols. They started shooting at random at the bar near Johannesburg, Gauteng province.
A total of 23 people were reportedly shot in the attack. 15 of them were reported dead as of Sunday morning. Those injured were being treated at the Chris Hani Baragwanath Hospital.
"The primary investigation suggests that these people were enjoying themselves here, in a licensed tavern operating within the right hours," Gauteng Police Commissioner Elias Mawela said in the report.
"All of a sudden they heard some gunshots, that is when people tried to run out of the tavern. We don't have the full details at the moment of what is the motive, and why they were targeting these people," he added.
Mawela also mentioned that they had a hard time identifying the suspects since it was very dark in the area. Authorities are still searching for the men behind the mass shooting.
Efforts by People to seek further comments from the Gauteng Police were made but no response was made.
In a separate development, four other people were reportedly killed after they were shot inside a bar at Sweetwaters in Pietermaritzburg on Saturday evening.
According to authorities, two men entered the tavern and randomly opened fire. 12 people were reportedly shot with the assailants still at large as of this writing.
"The team will be working around the clock to track down and bring to book those responsible for this shooting," Lieutenant General Nhlanhla Mkhwanaz, the provincial commissioner, stated.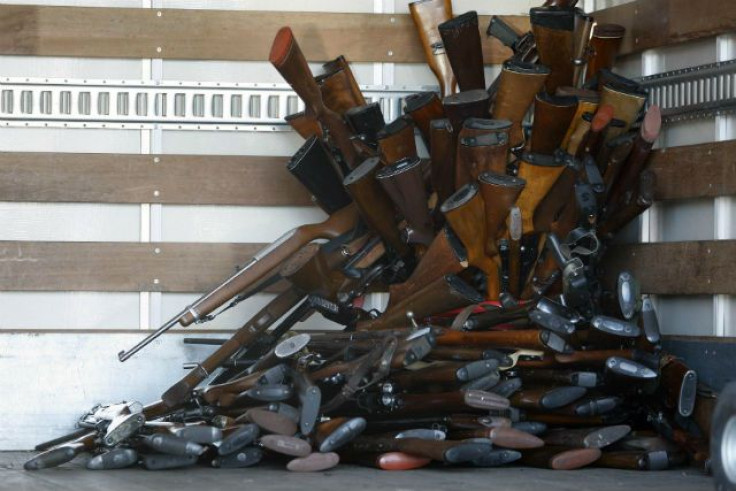 © 2023 Latin Times. All rights reserved. Do not reproduce without permission.