A fresh escalation of tensions between South Korea and North Korea was noticed on Monday.
The South Korean military said that five drones from North Korea crossed into South Korea on Monday, according to Reuters. South Korea's Joint Chiefs of Staff said that one drone traveled as far as the northern part of the South Korean capital region. In an unprecedented tit-for-tat military move, South Korea sent drones across the border into North Korea for the first time, reported Bloomberg.
The South Korean military also fired warning shots, launched fighter jets and attack helicopters to shoot down the drones from North Korea. According to the Defense Ministry, the attack helicopters fired as many as 100 rounds, but it wasn't clear if any of the North Korean drones were shot down. No one reported of civilian damage on the ground in South Korea, reported the Associated Press.
The Joint Chiefs said that one of the North Korean drones went back after three hours in South Korea. The rest of them disappeared from South Korean military radars one after another.
This comes just days after North Korea fired two short-range ballistic missiles as part of its torrid run of weapons tests in 2022. The launches on Friday were seen as a protest of the South Korean and U.S. joint air drills that are viewed as an invasion rehearsal by North Korea.
Defense officials of South Korea said that they have requested civilian airports in and near Seoul to halt takeoffs temporarily. The Joint Chiefs said that South Korea sent surveillance assets near and across the border to take images of key military facilities in North Korea. They were done as corresponding measures against the North Korean drone flights.
Major General Lee Seung-o, director of operations at the South Korean Joint Chiefs of Staff, said that their military will "thoroughly and resolutely respond to this kind of North Korean provocation."
Public confirmation of such activities inside North Korea by South Korea is highly unusual. It likely reflects a resolve by the conservative government that is led by President Yoon Suk Yeol to get tough on provocations by North Korea. Some observers said that North Korea could respond with more weapons tests or other provocation.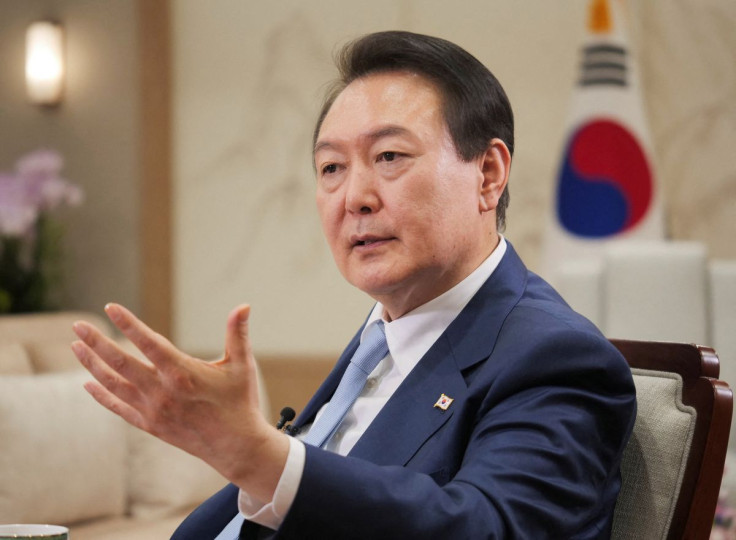 © 2023 Latin Times. All rights reserved. Do not reproduce without permission.