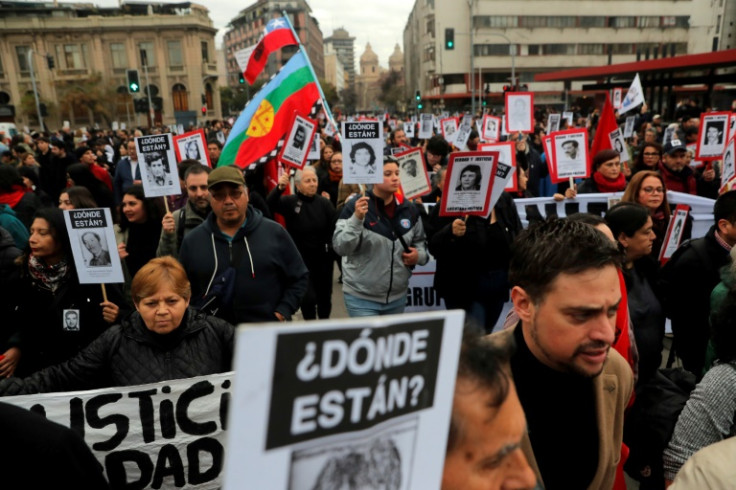 Spain has withdrawn a military honor that was bestowed upon former Chilean dictator Gen. Augusto Pinochet over four decades ago.
Pinochet was given the Cross of Military Merit, Spain's military award for gallantry or merit in war or peace, in 1975 during the era of Spanish dictator Francisco Franco.
The Cabinet of Spain's acting government announced Tuesday that Pinochet would be stripped of the Spanish military honor that Franco bestowed upon him.
The announcement came a day after the 50th anniversary of the U.S.-backed coup, which had marked the beginning of Pinochet's long and repressive dictatorship.
"We have decided to withdraw the Grand Cross of Military Merit from the dictator Pinochet," said government spokesperson Isabel Rodríguez.
The withdrawal of the military honor represented Spain's commitment to democratic values, Rodríguez added.
Spain's Acting Prime Minister Pedro Sánchez also said the country's Council of Ministers will be stripping the deceased leader of the military honor to rectify the "historical injustice."
"50 years ago, Chilean democracy was the victim of a brutal attack that shook the world," read a translation of Sánchez's post on Twitter.
"Today, September 11, is the time to repair a historical injustice," he added.
Decades after Pinochet's heavy-handed rule, the people of Chile still remain divided over their country's past, with some continuing to demand justice for the crimes that took place during his 17-year rule, while others believe the coup was necessary for the country's prosperity.
Pinochet led the violent coup on Sept. 11, 1973, and ousted President Salvador Allende three years after the democratically elected leftwing leader came to power.
Following the hostile takeover of the government, Chile saw a military dictatorship that brutally reprimanded dissenters. More than 40,000 people either disappeared or were tortured, imprisoned or politically executed during the military dictatorship.
On the 50th anniversary of the coup Monday, Chilean President Gabriel Boric gave a speech, defending democracy.
"Problems with democracy can always be solved ... and a coup d'état is never justifiable – nor is endangering the human rights of those who think differently," Boric said in his speech.
It is time to "correct the faults, repair the damage [and] project ourselves beyond our pain," the president added.
© 2023 Latin Times. All rights reserved. Do not reproduce without permission.