A 40-year-old man who had been showing COVID-19 symptoms ended up infecting his colleagues and fellow gymgoers. Police arrested the man following claims that he had told his colleagues that he will infect them with the virus. After he tested positive, at least 22 people in direct and indirect contact tested positive. He has been charged by a court in Spain but awaits further trial.
The careless resident of Mallorca, Spain reportedly showed symptoms including high body temperature. When he arrived at work at his company on the Mediterranean island, he had been showing symptoms. Worried about the man being infected, his colleagues asked him to go home and self-isolate. Instead of leaving work, the man continued with the rest of the workday.
The following day he went for a PCR test after showing no improvement. After the test, he continued with his daily routine. He went to the gym and then to work. At work, his superiors urged him to leave the workplace and go home. Even though he had a temperature of 40 degrees Celsius, he refused to leave work.
Instead of taking precautions to prevent the spread of the virus, the man went around pulling his mask down and coughing at his colleagues. AP News reported that the man told the colleagues that he was going to infect them with the virus.
When his PCR reports came back, he was revealed to be COVID positive. All his colleagues got tested and five of them tested positive. The infected colleagues had infected family members including three infants, The New York Post reported. Three people from his gym also tested positive. Some of their family members were also reportedly infected. At least 22 people were infected by the man. None of the people infected required hospitalization.
The man's actions resulting in the mass infection were reported to the police. Police arrested the unnamed man. He was held in police custody till Saturday, April 24. Before being released he appeared in court where he was charged with intentionally causing injury to those he infected. He will have to return to court for further hearings.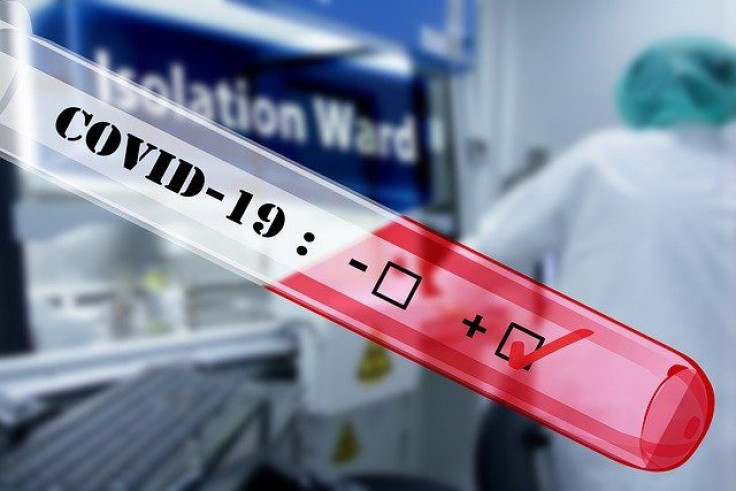 © 2023 Latin Times. All rights reserved. Do not reproduce without permission.