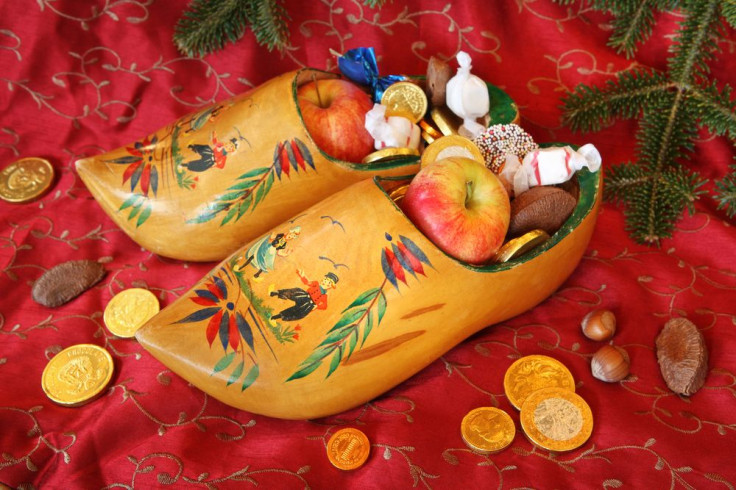 Saint Nicholas Day may not be as popular as Christmas, despite inspiring the holiday, but it has a rich history. The day, which is celebrated on December 6th, is a festival mainly focused around children who still believe in the legend of Saint Nicholas, and his penchant for giving coins and gifts to those in need. While holidays can become commercialized, by the seemingly endless advertisements, excessive shopping and of course the simple stress of attempting to make sure everything is just right, Saint Nicholas Day in comparison strips the celebration of the gluttony and creates a festival focused on charity, love and faith. Due to the holiday being so wildly celebrated, each family and culture has a different take on it, however all activities are rooted in tradition.
The legend of Saint Nicholas is still hugely relevant in Dutch culture; one traditional way to celebrate the festival is for young children to place out their wooden shoes near the fireplace in their home late at night on December 5th. Inside the shoes children place carrots, which are replaced with treats, gifts, coins by the charitable and loving Saint Nicholas, (or their parents.) This Dutch practice inspired the idea of Christmas stockings; the small exchange of gifts is a way for young children to not only connect to their heritage, but to understand tradition.
Keeping in the spirit of giving, cookie plates have become a customary gift to give to neighbors in celebration of Saint Nicholas Day. The cookie plates are arranged with once specialty St. Nicholas cookie in the center, and delivered anonymously to neighbors in need, but not before a prayer is said on their doorstep. The cookie delivery represents Saint Nicholas bringing baskets of food to starving villagers during the wheat famine in Greece. Another simple and fun way to celebrate in the traditions of the festival is to make special Saint Nicholas ornaments, which can later be added to your family's Christmas tree to combine the traditional holiday with the more kid-appealing main stream Christmas holiday.
© 2023 Latin Times. All rights reserved. Do not reproduce without permission.