A 38-year-old stalker has been arrested by the Tokyo Metropolitan Police for reportedly illegally producing a spare key and trespassing into a woman's apartment without her consent to steal her underwear.
In May 2019, the accused identified as Noriaki Horage, 38, of Kashiwa City, Chiba, allegedly broke into the residence of his colleague, a woman in her 50s, in Chiba Prefecture using a spare key that he created before proceeding to steal some 21 pairs of her underwear, according to Tokyo Reporter.
Horage, a manufacturer and seller of machine parts, reportedly admitted to the allegations.
"Since I was obsessed with her, I wanted to steal her underwear," the suspect said.
In order to make a duplicate of the key, Horage allegedly took the original key from the victim's bag during working hours and then lifted the serial numbers off it. He also accessed the victim's personal information from a life insurance company's website and found her home address. The stalker was arrested on July 12 for unlawful access to the site, Japan Today reported.
Horage also stole the woman's insurance certificate and impersonated her by creating a personalized insurance web page.
In a similar but unrelated incident, a 29-year-old man named Jacob Davidson has been taken into custody after allegedly stealing dozens of underwear and clothing items from three different women at an apartment complex in Pasadena, KHOU reported.
On June 9, Davidson allegedly broke into an apartment of a woman identified as Lacy Guajardo in the 7800 block of Spencer Highway and stole 30 pairs of her underwear, her makeup, makeup brushes, and clothes.
On the same day, Davidson also broke into another apartment at the same complex using a key the owner accidentally left outside her door, proceeding to steal 15 pairs of underwear, makeup, bras, swimsuits, and other clothes.
Three days later, on June 12, Davidson committed another similar crime at the same apartment complex and stole 10 pairs of an unnamed victim's underwear, her makeup, $500 in cash, and some of her clothes.
Davidson was identified as the suspect in all of these crimes with the help of CCTV surveillance videos obtained from the complex premises. When Davidson was arrested, he told the police that he followed his victims and targeted them specifically for their clothes.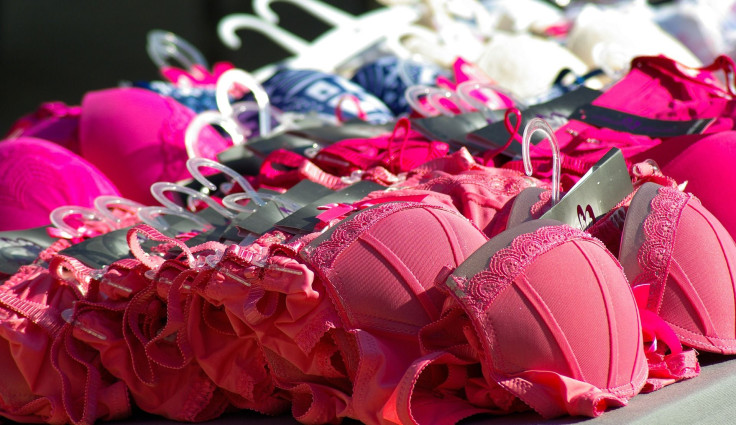 Davidson is currently being held on a US $150,000 bond.
© 2023 Latin Times. All rights reserved. Do not reproduce without permission.