Lady Gaga's 2019 Golden Globes gown is currently being auctioned. Apparently however, not by the singer. Instead, it could have been stolen by a maid, who thought it a good idea to sell it publicly and catch the attention of Lady Gaga.
According to TMZ, a maid working at the Beverly Hilton found the dress Lady Gaga wore to the Golden Globes this year, where she won for her work with "A Star is Born." She was cleaning the room the artist was staying in and found the gown, and took it to the lost and found. Ultimately, the hotel honchos gave the gown to the maid. Seeing that it's probably going to cost a fortune, she is now auctioning it off.
However, the story might be more complicated and sketchier than that. According to a source, the gown was merely loaned to Lady Gaga for the said prestigious awards night by Valentino and that someone outright stole it.
Valentino reportedly already gone to the police about it or planned to, the source is not clear. But the dress, a Valentino Haute Couture periwinkle blue gown with a cascading silk faille and a 10-foot-train is not that hard to recognize. It's too elaborate. It was also a homage to the dress that Judy Garland wore back in 1954, for her own work in "A Star is Born."
The dress even came with a handwritten note from the maid who reportedly "found" the dress. According to her, she's been working for the Beverly Hilton for 24 years now and has always been present when the Golden Globes yearly comes around.
Unless the auction company decides the sale cannot be sold off, the dress is going to go on sale on Halloween through Nate D. Sanders Auctions. The bidding price will start at $8,000.
Lady Gaga is yet to comment on what the TMZ uncovered. She might be too busy working on her newest album just yet. She recently tweeted about "fame is a prison," and people think this could be name of the album or the title of upcoming single.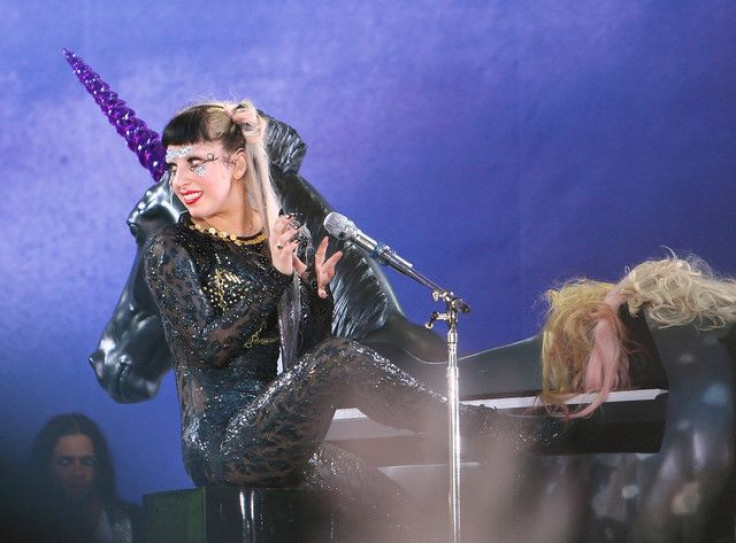 © 2023 Latin Times. All rights reserved. Do not reproduce without permission.