Preparations are being made by Vladimir Putin for a "pre-emptive strike" against the West to commemorate the first anniversary of Russia's invasion of Ukraine, according to senior Ukrainian officials, Daily Star reported.
The Russian military is constructing fortifications along the Ukrainian border from Luhansk to Donetsk as well as all over Zaporizhzhia and Kherson, according to satellite images.
This could be an indication that Putin might be preparing something significant for Feb. 24, the date last year that his troops crossed the border and kicked off hostilities, according to the secretary of Ukraine's national security and defense council, Oleksiy Danilov.
"Now they are preparing for maximum activation, and they believe that by the anniversary they should have some achievements. There is no secret that they are preparing for a new wave by February 24, as they themselves say," Danilov said.
The increase in troops near the border may also be a sign that the Russian president is worried about a potent Ukrainian counteroffensive in light of the increase in tank strength that Ukraine has gained as a result of donations from the West.
It is also reported that Putin is interested in learning how strong Ukraine's defenses are in Zaporizhzhia.
According to intelligence analyst Brady Africk, "they're trying to basically consolidate their gains and keep the parts that they've held on to thus far. I think it's definitely both a message to soldiers in Ukraine, and to everyone who might be watching, that they're going to at least try and stay."
The White House speculated in a statement from the National Security Council that Putin would utilize the chilly winter months to recover and prepare his next steps in the war.
After Canada became the 12th nation to deploy tanks to support Ukraine's war effort, the EU's defense director declared that Russia is currently fighting "a war against Nato and the West."
The secretary general of the EU's external action service, Stefano Sannino, said that it is now time for Putin to move on from his initial "special military operation" and transition into a different stage.
Sannino argues that Ukraine's allies are expanding their support because they are aware that Moscow may soon turn its focus to the West. Poland, Spain, Norway, and Belgium will all provide Ukraine with significant military aid in the coming days.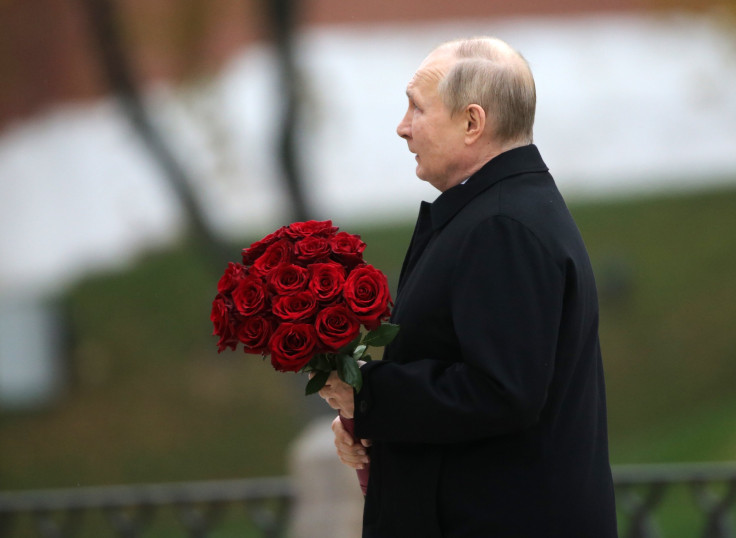 © 2023 Latin Times. All rights reserved. Do not reproduce without permission.