Cardi B amped up the vibe at the 2021 Grammy with some raunchy NSFW moves as part of her pole-dancing gig with Megan Thee Stallion. The duo, who clearly oozed way too much X-rated oomph than most folks could digest, performed "WAP" for the first time together on Sunday.
For the uninitiated, Megan and Cardi writhed, twerked, and grinded together on a huge bed as part of the performance. Soon after, she broke into another titillating performance as she crooned away to "Up".
Needless to say, Cardi's been having a good year so far. Earlier last week, her major-label debut single "Bodak Yellow" was certified diamond by the Recording Industry Association of America. And, that's not all—she's the first female rapper to achieve the feat, as reported by "RIAA".
That aside, "WAP" was also certified 5x platinum last week. "I just want to say thank you guys so much because, without you guys, it wouldn't have happened," said the rapper in a video, as cited on the New York Post. "It really made my day. And it really uplifted me," she added.
On the other hand, there was also something that clearly ticked her off— E!'s all-new episode "True Hollywood Story" that airs today. "I love E! And I always been grateful for all the love but I did not approve of the E Hollywood story," Cardi further adding, "My life is my story. How can someone tell my story without asking me?"
The rapper, who's been vocal about a lot of things, also hinted at the possibility of dropping a biopic real soon. But, she was quick to clarify that it was something she'd like to rush. "I would love to tell my story myself when I'm ready," she said, adding "I been thru & been influenced by a lot of bad sh-t since a teenager That when I'm ready I will like to talk about."
The stripper turned rapper is currently focused on getting an album in place. "After next week I'm going full album mode," tweeted Cardi.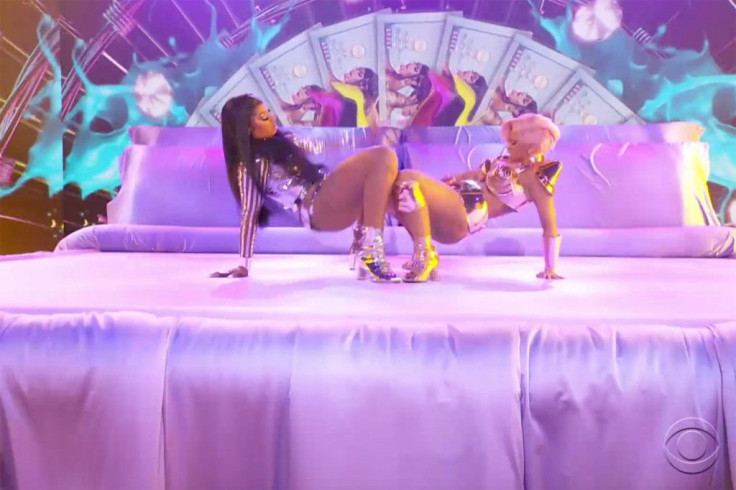 © 2023 Latin Times. All rights reserved. Do not reproduce without permission.