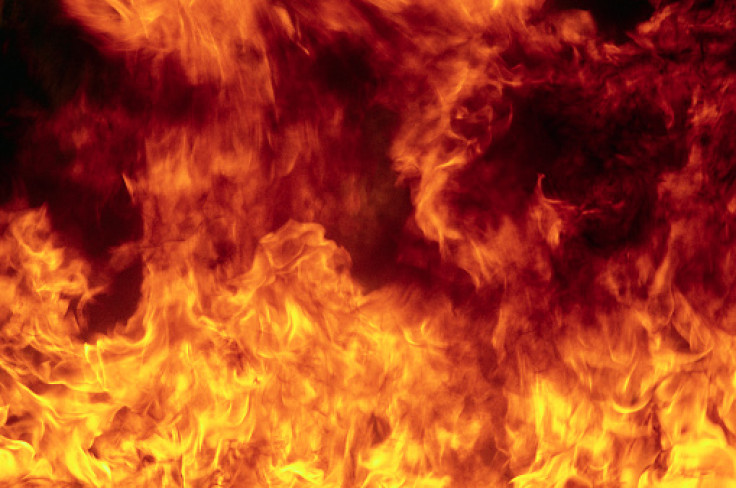 In the South American country of Guyana, a teenage girl has been charged with 19 charges of murder for allegedly causing a deadly fire in a school dormitory.
The killing of 18 primarily Indigenous girls and one 5-year-old child at a school in Mahdia was charged against the 15-year-old student as an adult on Monday.
According to the Guyana Chronicle, a local daily newspaper, the teenager made a video appearance before the Diamond Magistrate's Court in Georgetown, the capital city, on Monday.
During the hearing, she was not asked to enter a plea, but the court decided to keep her in custody at a juvenile holding center until further proceedings.
The Associated Press mentioned that her next court appearance is slated for Jul. 5, Al Jazeera reported.
In a statement last week, police said that investigations reveal the student "is suspected of having set the devastating fire because her [mobile] phone was taken away by the dorm's mother and a teacher."
The accusations are made while the nation continues to mourn the horrific occurrence that happened late on May 21 at a residential school that mostly educates children from far-flung Indigenous villages.
The fire resulted in injuries to over two dozen students, with one student being transported to a hospital in New York for specialized treatment in the United States during the weekend. The suspect involved in the incident was also injured during the fire.
According to an official statement, 13 out of the 19 deceased victims could not be visually identified following the fire.
The government recently confirmed their identities through DNA testing and announced that the remains would be returned to their respective families.
The conditions within the school have become a subject of debate, with Guyana's Education Minister, Priya Manickchand, stating that investigations are underway regarding the school's alarm system and fire preparedness measures.
It was revealed that all five doors in the facility were locked from the inside using keys by the dorm administrator, reportedly to prevent students from sneaking out during the night, as mentioned by National Security Advisor Gerry Gouveia.
In a recent Facebook post, Manickchand expressed concern over the negative impact of speculation circulating on social media regarding the incident, particularly on the affected families.
She appealed to people to exercise caution and avoid sharing unverified claims until all the facts are known.
"Hold off on mouthing off on your opinions," Manickchand said. "You do not know better than these parents what is good for their children and families."
© 2023 Latin Times. All rights reserved. Do not reproduce without permission.