A 36-year-old student said that he recently spotted an object hovering "for ten seconds" over a Devon seafront. He thinks that it might be an unidentified flying object (UFO).
Matthew Evans even took a photo of the object which he saw when he looked out of the window in his top-floor flat in Teignmouth in the English county of Devon last week, reported DevonLive.
In the photos, four bright lights are seen in a triangular-shaped formation up in the sky. The student said that within seconds of taking the photos, the object sped off. "It wasn't moving like a plane would. It was moving a lot slower and went up and down for a bit before hovering a good ten seconds," Evans said.
"It stayed in one spot long enough for me to pull out my phone and get those snaps. Then it quickly zoomed off at some speed and I couldn't see it anymore. The light was really bright," he added.
He didn't know what it could be, so he decided to take photos. "I'm not quite losing my marbles yet. But it's hard to place it, so I suppose it is an unidentified flying object," he said.
After the images got published in different news outlets, people came up with different theories. According to some, it was the sun partially hidden by clouds while others said that it looked like a plane. Someone suggested that it was just a reflection of street lights. But a reader said that it's "quite clearly a ship on the horizon."
UFO sightings once again became talk of the town in recent weeks after anticipation around a report related to the matter. Last month, a US report did not rule out the concept of UFOs. The report said that defense and intelligence analysts don't have sufficient data to determine the nature of mysterious flying objects spotted by American military pilots, reported Yahoo! News.
The unclassified report mentioned 144 observations -- mostly from US Navy personnel -- of what the government officially calls "unidentified aerial phenomenon," or UAP. "UAP clearly pose a safety of flight issue and may pose a challenge to US national security," the report said. It also said that the phenomena "probably lack a single explanation."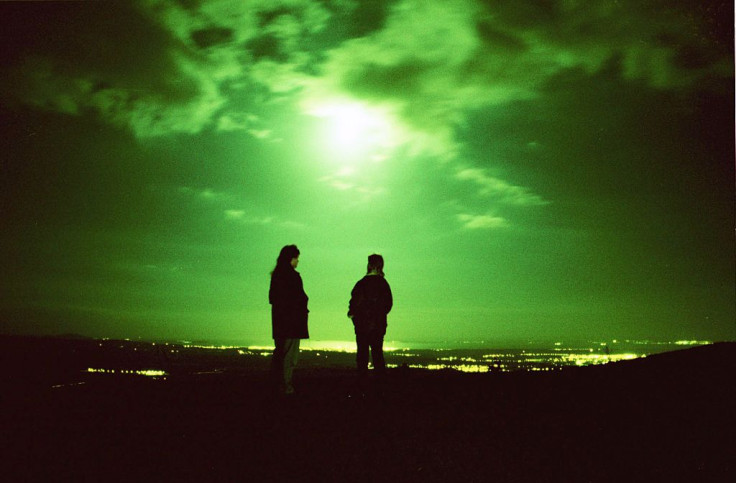 © 2023 Latin Times. All rights reserved. Do not reproduce without permission.