Vaccines continue to be the major weapon in the global fight against the COVID-19 pandemic. With newer variants of the SARS-CoV-2 mutating in different parts of the world, the effectiveness of the vaccines has been questioned. Most of the vaccines have continued to be effective against the variants. Studies continue to prove that getting vaccinated offers protection from the newer variants.
Of the different variants, the Delta variant remains the dominant threat. The variant was first detected in India. It swiftly spread around the world due to its high transmissibility. The deadly mutation has led many to question how effective vaccines were against them.
The Delta variant may soon be ousted by the newly recognized Lambda variant. First detected in Peru, more and more patients appear to be infected with this variant. Around 1,500 patients have been reportedly infected by this variant in the United States, WFLA reported. Both the Lambda and Delta are noted for being vaccine resistance and highly transmissible.
Originating in South America, the Lambda variant has reached as far as the Philippines. Offering clarity, the Philippine Genome Center (PGC) stated that vaccines continue to provide protection against both Lambda and Delta variants.
A study in Japan showed that the Lambda variant showed the potential of "immune evasion". This occurs when the body's immune system cannot detect and respond to a virus. However, the limited data does not clarify the clinical and epidemiological implications of the variant.
Cynthia Saloma, the Executive Director of PGC, stated that vaccines continue to reduce the severity of the COVID-19 infection, Manila Bulletin reported. Vaccinated individuals are less likely to get infected and if infected they are less likely to require hospitalization.
A vaccinated person may be more protected, but they can still shed viral load like an unvaccinated person is infected. A study by Oxford University analyzed data collected from over 2.6 million PCR tests that were conducted on some 400,000 people in the United Kingdom. The study showed that the peak viral burden or viral load in a vaccinated person was similar to that of an unvaccinated person. This implicated that if infected, both a vaccinated and an unvaccinated person can spread the virus.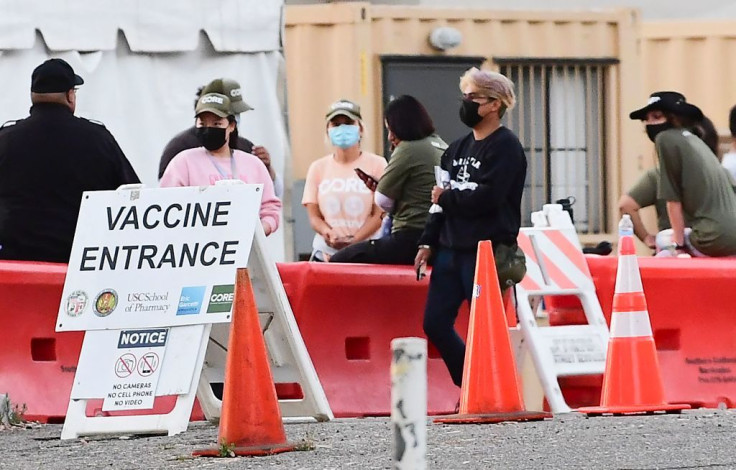 © 2023 Latin Times. All rights reserved. Do not reproduce without permission.