The future of one of the world's most widespread fast-food chains, Subway, seems even more uncertain with the death of its co-founder. Peter Buck's death at the age of 90 was announced by the sandwich shop chain. The details of how his shares will be split among his children remain unclear.
Buck who was born in 1930 passed away at a hospital in Danbury, Connecticut. His death on Nov. 18 was announced by the restaurant chain he owned on Nov. 20. The reason for the death of the man born in Portland, Maine has not been disclosed.
Before his career as a nuclear physicist, Buck had helped his family friend Fred DeLuca with advice that became lucrative for them both. At the age of 17, Buck advised DeLuca to open a sandwich shop to help pay for college.
Investing $1,000 Buck assisted DeLuca to open the Pete's Super Submarines shop in 1965. The first shop was opened in Bridgeport, Connecticut and its most expensive sandwich sold for 69 cents, Fox reported.
Seeing potential in their restaurant, the friends turned business partners decided to expand. Despite their first few restaurants not making their profits, they opened 16 locations in Connecticut by the end of 1973. The next year they started to franchise out the restaurant. Around this time they changed the chain's name to Subway Sandwiches.
The chain continued to grow it becoming the largest global fast-food chain in 2010. Having invested just $1,000, by the time of his death, Buck's estimated net worth grew to $1.7 billion.
Even though the fast-food chain made millions for its entrepreneur owners, it has seen troubles in recent times.
The chain's spokesperson Jared Fogle was charged in 2015 for sex crimes and child pornography. This impacted the brand's image and affected sales.
Having rapidly grown in size, many of the franchises have recently shut down due to company policies. In 2012 there were around 25,000 Subway shops in the United States but with a closing rate of 1,000 shops per year, this year there are around 22,000 branches of the restaurant in the U.S., New York Post reported.
The chain had been in talks with Burger King owners Restaurant Brands International. With Buck and DeLuca's wife playing a key role, the talks did not materialize. Restaurant Brands International ended up buying Subway competitor Firehouse Subs for $1.1 billion.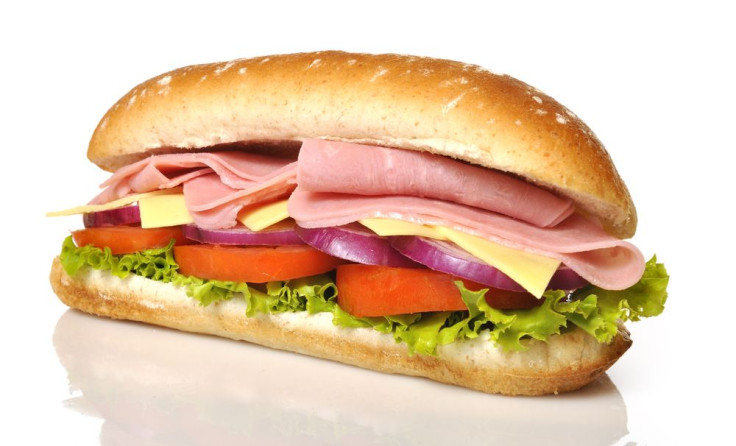 © 2023 Latin Times. All rights reserved. Do not reproduce without permission.