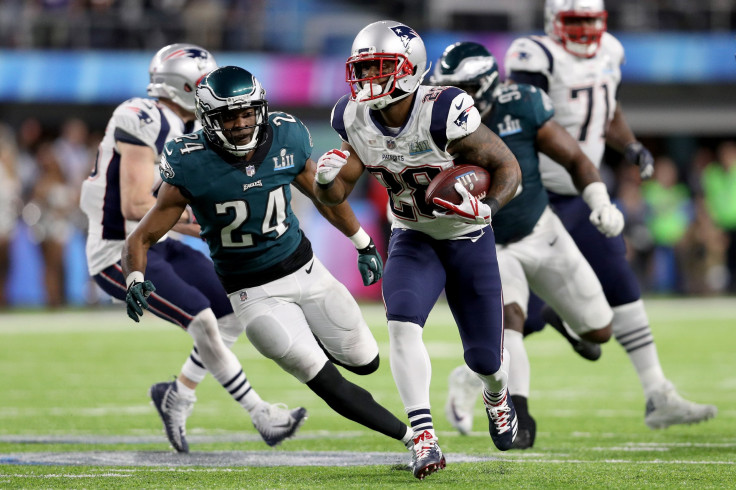 The faceoff between quarterbacks Nick Foles of the Philadealphia Eagles and Tom Brady of the New England Patriots at the Super Bowl 2018 was exciting, but even more fun were the commercials that aired during the breaks. There were some surprises like the "Solo: A Star Wars Story" trailer as well as the "Cloverfield" sequel preview. Here are the best ads during the game!
"Solo: A Star Wars Story"
"Cloverfield Paradox" Trailer
Doritos Blaze Vs Mountain Dew Ice
Tide
Alexa Loses Her Voice
Pink is set to sing the national anthem at the beginning of the game. The Grammy-award winner is battling flu but is still expected to sing. "Ummm. I'm singing the national anthem and the Eagles are playing?" she wrote on Twitter. "Is this for real? That's whassup!"
Justin Timberlake is set to perform during the halftime show and everyone is excited to find out who will be his guest. "I think Vegas has a lot of odds on it, I heard. From 'N Sync to [Jessica Biel] to Chris Stapleton to Janet," he said. "But this year, I'm just excited—my band, the Tennessee Kids—they're my special guests and I'm excited this year to rock the stage. It's going to be a lot of fun."
"Without giving too much away, we're doing things with this halftime show that they've never quite done before. I'm excited to do that," he added. "I always like to push, to be able to do something like that. It's a moment where you have the opportunity to bring so many people together through what I think is the greatest art form, which I think is music. That has been sort of the ethos and inspiration behind putting the set list together and managing how the visuals would all sort of come together."
One rumor we can debunk is Janet Jackson showing up at the big game as the singer said she isn't. "To put to rest any speculation or rumors as to whether I will be performing at the Super Bowl tomorrow; I will not," she wrote. "Thank you for your support and I do look forward to seeing you all very soon."
Another rumor swirling was that Prince would appear as a hologram, something that Sheila E. denied. "Family, I spoke w/Justin 2nite and he shared heartfelt words of respect for Prince & the Purple fans," she wrote. "I look 4wrd 2 seeing what I'm sure is going 2 be a spectacular halftime show. There is no hologram."
And we can also discount NSYNC from taking the stage as Joey Fatone has denied any performance with his former bandmate. "I'm here right now," Fatone told TMZ. "If I was doing something, I'd be at rehearsals right now. So obviously, there's your proof." And about having Janet Jackson back he added: ""He's not that kind of person. He's not controversial like that."
© 2023 Latin Times. All rights reserved. Do not reproduce without permission.