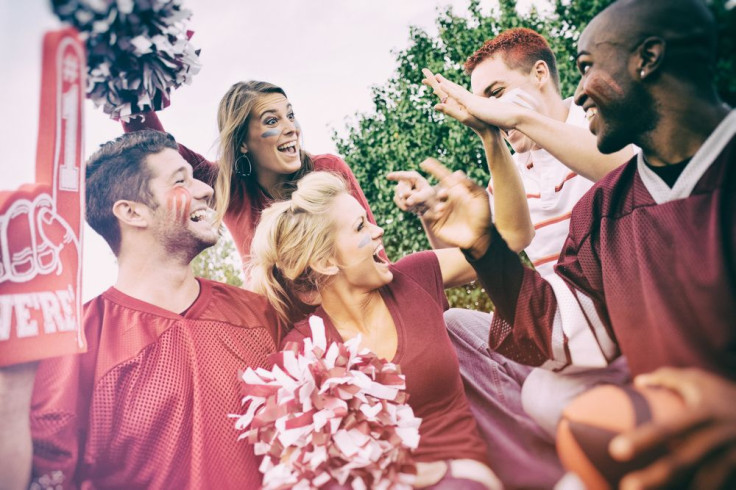 Super Bowl is only days away, and football Sunday, which can be a day of religious service for some, is just a day of fun for the rest of us. If your favorite team didn't make it to Sunday's game then you are most likely hoping to at least watch a good game between the New England Patriots and the Philadelphia Eagles while also having fun with family and friends.
Tailgating, snacks and beer make up a large part of the entertainment for the forthcoming Sunday, but why not add even more games to the celebration of the big game! That's right. There are tons of ways to have fun at your party other than just watching the Super Bowl on TV. Check out our Top 5 games to entertain your guests at your Super Bowl party before and after the game!
1) Have your own backyard Super Bowl
Split your guests up into two teams, and engage in a flag football game. While the players in Super Bowl may be tackling, your guests will not want to sustain an injury, so flag football is a fun and festive alternative activity.
As the name implies, players wear flags around their waists, super cheap and super simple DIY way to make these flags is by using duct tape. Purchase 3 rolls of duct tape, one neutral color preferably white to make the belts for each player, then use the two colors to differentiate the teams.
2) Football charades
Divide your guests into teams and give each team word cards that have been prepared in advance, use a timer and give each player 45 seconds to try to guess the word that is being acted out! Charades is a simple game, the rules are rather self-explanatory, however with football tensions running high, prepare for this game to be as a serious as Super Bowl.
Here are some football words to use for your charades game: cheerleader, touchdown, referee, coach, field goal, Buffalo wings, beer, BBQ, quarterback, hike, helmet, ball boy, kicker, punt, and pass.
3) Super Bowl Bingo
The boards are filled with various events that can happen during the game, such as penalties, commercials aired, certain players scoring touchdowns, to win the game simply follow normal bingo rules.
You can make your own variation for each guest, or you can simply print them out and Print Your Brackets! The prize for the Super Bowl bingo winner can be something like candy, or a case of beer, so you can play multiple rounds throughout the game.
4) Decoration showdown for your younger guests
Spilt your living into two sides, Patriots or Falcons, provide paper, markers, crayons, poster board, scissors taps, sparkles and glue, and tell the kids to decorate their respective sides. The best decorations wins!
5) Super Bowl predictions
Make up a sheet of questions related to the game, and have your guests write in their answers. Questions can be things like, "Who will be the winning team?" "Who will score first?" "Which team will make the most field goals?" At the end of the game, tally up the correct answers, and the person with the most points wins.
© 2023 Latin Times. All rights reserved. Do not reproduce without permission.