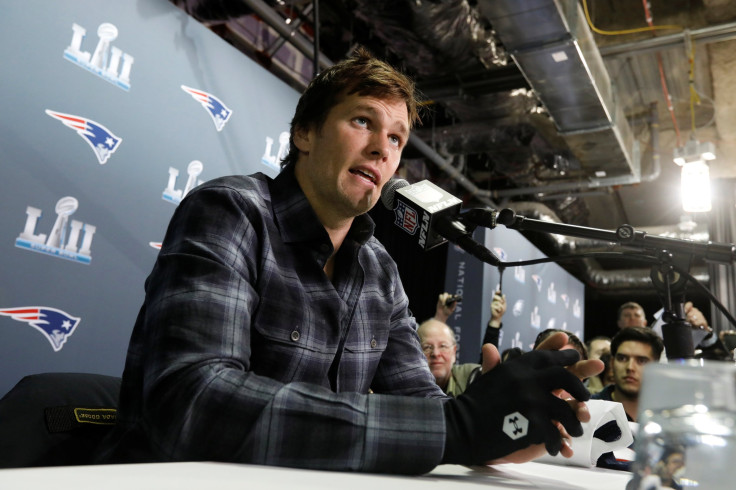 Democrats and Republicans. Tupac and Biggie. Magic and Bird. The commonality amongst these things is that they all create major divides. On Sunday, regardless of what side of the fence you're on when it comes to these issues, you will be reunited by a common bond, the Super Bowl.
The "Big Game" is the most watched sporting event on the planet, and it covets the eyes of its population regardless of race, religion, country or creed. Whether you are a fan of American Football, or are simply watching for the commercials and halftime show, chances are you will be plopped on a couch somewhere with a beer and chips.
The game's humble beginnings started with Vince Lombardi and the Green Bay Packers. Lombardi is the namesake that graces the trophy handed out to every Super Bowl winner. The first ever Super Bowl had no video footage, it had only a small audience of a few thousand people.
But it did bring us one of the best quotes the game has seen, courtesy of Lombardi himself, "If winning isn't everything, why do they keep score?"
Since that time, more quotes have been added to the historic vault that leads to inspiration or just plain humor. Below is our compilation of the best and most memorable quotes for over 50 years of Super Bowl history:
"It's not whether you get knocked down, it's whether you get up." – Vince Lombardi
"Every game I've ever played, regardless if it was pre-season or Super Bowl, meant the same to me, and I laid it all on the line." – Brett Favre
"He [Terry Bradshaw] couldn't spell 'CAT' if you spotted him the 'C' and the 'T'" said Thomas "Hollywood" Henderson before Super Bowl XIII. Bradshaw then threw for four touchdowns. "I didn't say he couldn't play, just that he couldn't spell."
"Men, I want you just thinking of one word all season. One word and one word only: Super Bowl." – Bill Peterson
"When we got down to the Super Bowl in '85, against the Patriots, we're down there on the field checking things out. This helicopter flies overhead, probably taking pictures, and McMahon just moons it. He mooned the helicopter from the field!" – William "Fridge" Perry
"The Super Bowl is like a movie, and the quarterback is the leading man." – sports agent Leigh Steinberg.
"The next MVP of the Super Bowl is just as likely to have been a full time grocery store bagger than last year's Heisman Trophy winner." – Hunter S. Thompson in regards to Kurt Warner's career as a grocery store bagger before joining the NFL.
"I'd run over my mother to win the Super Bowl." – Russ Grimm
"I'd run over Russ Grimm's mother, too" – Matt Millen
"As a player, it says everything about you if you made the Hall of Fame. But, then again, boy… there's something about winning a Super Bowl." – Terry Bradshaw
"We're going to win on Sunday. I guarantee it." – Joe Namath
"That's the biggest gap in sports, the difference between the winner and loser of the Super Bowl." – John Madden
"I'm just here so I won't get fined." – Marshawn Lynch
"It's bigger than race. I's more so opening up a door for guys who don't want to be labeled. I want to be an artist. I want to be a poet. I'm living the dream I've always envisioned myself living when I was 8 years old." – Cam Newton
© 2023 Latin Times. All rights reserved. Do not reproduce without permission.