Democrats pressed supreme court nominee Amy Coney Barrett with little success on the second day of hearings as she avoided questions on abortion, healthcare, and election law. California senator Kamala Harris, who participated in the hearing remotely, said Barrett's refusal to commit to a position only made her positions on key issues clear.
Democrats have long maintained that Barrett's nomination signaled the overturning of the Affordable Care Act (ACA), more popularly known as Obamacare. On Tuesday, Democratic senators asked Barrett whether she would save herself from a possible lawsuit about the outcome of the 2020 elections and whether she would vote to reverse a 1973 ruling legalizing abortion.
"I am not here on a mission to destroy the Affordable Care Act," said Barrett. "I'm just here to apply the law and adhere to the rule of law."
Amy Coney Barrett also refused to consider herself a pundit, citing remarks by Justice Elena Kagan and Ruth Bader Ginsburg that it was not her place to offer a position on healthcare, election law and abortion rights issues. "No hints, no previews, no forecasts," she quoted Ginsburg as saying. Barrett also denied any indication that her political views would color her rulings on the high court.
Kamala Harris asked Barrett at one point if she remembered Trump's promise to appoint a supreme court justice who would topple the Obamacare and the Roe v Wade ruling of 1973. Trump earlier said overturning the pro-abortion ruling would be "possible" with Barrett on the court. "I don't recall seeing or hearing those statements," answered Barrett.
Harris condemned Barrett's refusal to speak, saying it was clear that Trump had been elevating the supreme court nominee to overturn ACA. "I would suggest that we not pretend that we don't know how this nominee views a women's right to choose to make our own healthcare decisions," said Harris.
Connecticut senator Richard Blumenthal also expressed disappointment in Amy Coney Barrett's lack of position. "It would be a dagger at the heart of the court and our democracy if this election is decided by the court rather than the American voters," he said.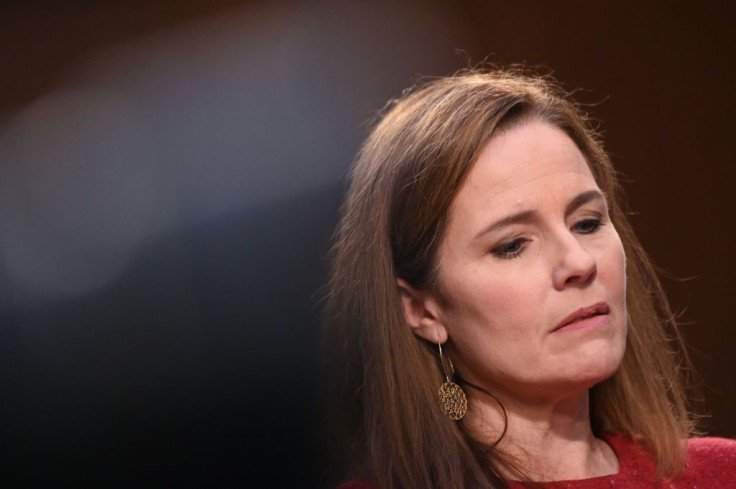 © 2023 Latin Times. All rights reserved. Do not reproduce without permission.