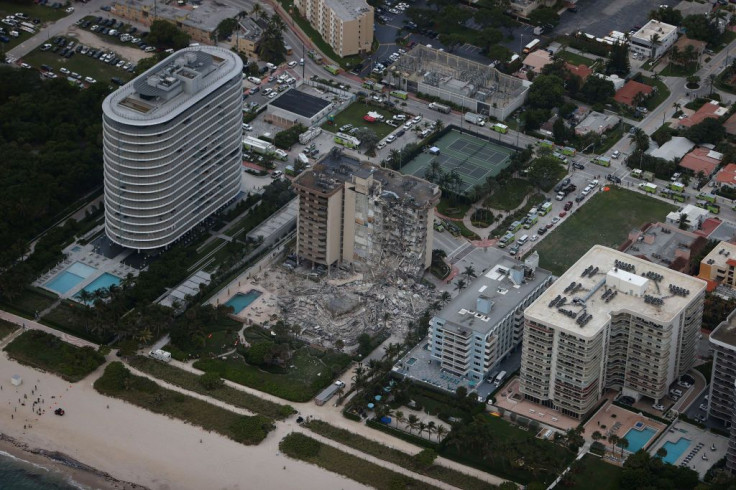 A high-rise condominium building partially collapsed in Miami Beach early Thursday, killing at least one person.
Rescue workers began their hunt for survivors after a significant emergency reaction to the tragedy in Surfside, Florida's Miami-Dade County.
According to Surfside Mayor Charles Burkett, at least ten people were treated for injuries, and dozens more were displaced.
Surfside police said it's unclear how many other individuals were inside the building at the time. Still, a firefighter on the site was heard, indicating there were many casualties.
"Over 80 MDFR units including #TRT (Technical Rescue Teams) are on scene with assistance from municipal fire departments," Miami Dade Fire Rescue said in a tweet.
According to photographs posted online, firefighters rescued at least one youngster from the rubble. Per CBS Miami reporter, at least nine people were sent to the hospital.
Surfside police said the building's address is 8777 Collins Avenue. The sea-view condo building was built on the beach in the southeast corner of Surfside in 1981.
According to authorities, it had a few two-bedroom condos on the market, with asking prices ranging from $600,000 to $700,000. The Wall Street Journal reported the building is one block away from where Ivanka Trump and Jared Kushner are leasing a condominium.
According to a witness who was on holiday in the city with his family, he was next door when it suddenly sounded like a tornado or earthquake.
"It was the craziest thing I ever heard in my life," he said.
He went on to say that he believed the building was mostly occupied.
He estimated the time of the collapse to be around 1:20 a.m.
Footage from the scene shows that a big piece of a multi-story structure crashed into a mound of wreckage below. A young boy was retrieved alive from the rubble, according to NBC Miami.
NBC News said that a resident heard cries and that part of the structure had been "pancaked."
On the side of the building that was left standing, emergency crews were moving from balcony to balcony with a fire ladder, presumably seeking anybody who might be trapped.
More than 80 fire rescue units from Miami-Dade Fire Rescue were on the incident at 88th Street and Collins Avenue. The department reported shortly after 2 a.m. ET.
According to fire officials, this included a Technical Rescue Team skilled in the extraction of victims stuck in difficult or limited spaces.
Miami Beach police and municipal fire services were also on hand to help.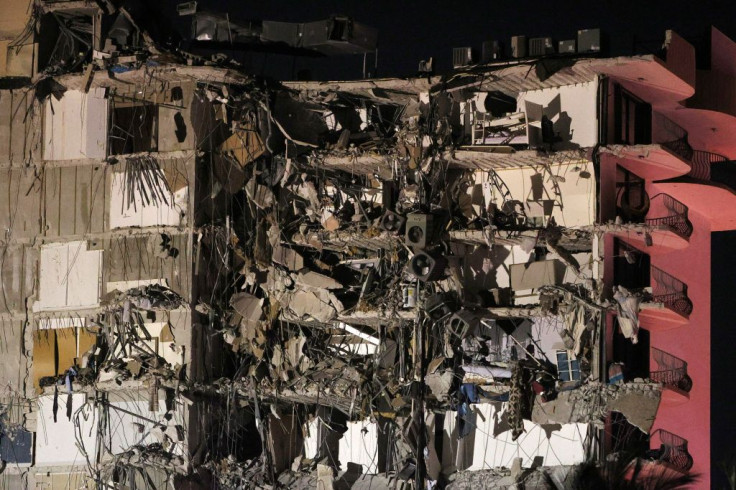 © 2023 Latin Times. All rights reserved. Do not reproduce without permission.