The person behind the Brooklyn subway shooting was arrested, the same man who was the person of interest, 30 hours after the incident happened.
Frank James was apprehended 30 hours after the incident as police figured out the trail that the 62-year-old man left.
In a report from CNN, James did not enter a plea on charges of violating a law that prohibits terrorist and violent attacks against mass transportation.
The attack was deemed premeditated and carefully planned according to Assistant US Attorney Sara Winik. Defense prosecutors consented to James remaining behind bars although they could press bail later on. A psychiatric evaluation was also asked by lawyers to determine his medical needs.
"We are all still learning about what happened on that train," she said. "What we do know is this: Yesterday, Mr. James saw his photograph on the news. He called Crime Stoppers to help. He told them where he was. Initial press and police reports in cases like this one are often inaccurate. Mr. James is entitled to a fair trial, and we will ensure that he receives one."
Officers got their first lead at the 36th Street subway station in Sunset Park, Brooklyn when eyewitnesses filmed and photographed James.
Aside from that, there were key evidences left at the scene that helped in the arrest of the 62-year-old man. That included a 9 mm Glock allegedly used in the shooting, his coat, a bag filled with fireworks and James' credit card.
James allegedly used his credit card to rent a U-Haul van that was discovered parked five miles southeast of the station, police said. Officers recovered the vehicle later in the evening.
At least 29 people were left injured ranging from gunshot wounds to smoke inhalation. Four people remained in the hospital as of Thursday, Apr. 14.
James had been arrested 12 times previously in New Jersey and New York dating back over 30 years, police added.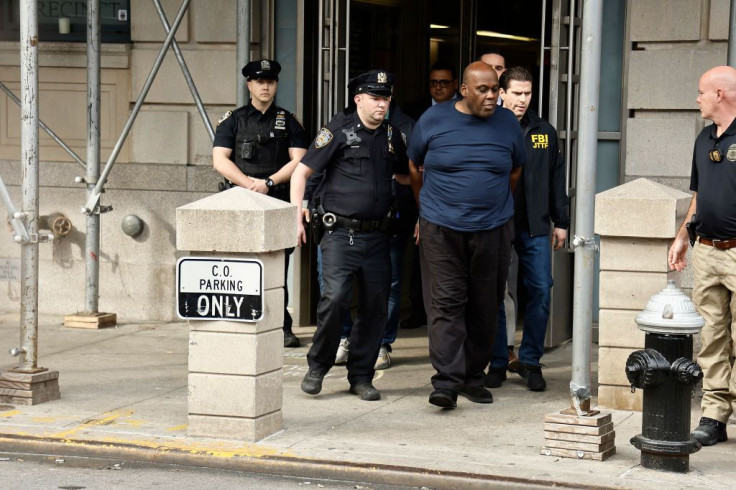 © 2023 Latin Times. All rights reserved. Do not reproduce without permission.