In a new development in the Ahmaud Arbery shooting case, where Gregory McMichael, 64, and his son Travis McMichael, 34, have been charged for shooting the 25-year-old unarmed jogger, it has been found that the suspects had earlier had a confrontation with Arbery. The confrontation took place two weeks before he was shot, as per the account of one neighbor.
Diego Perez, a neighbor of the McMichaels, told The Atlanta Journal-Constitution, that the two men accused of killing the victim had already engaged in a confrontation with him on Feb. 11, on the same construction site that Arbery probably looked around on the day he was shot dead.
Perez told: "Travis saw him in the yard and Travis stopped. He confronted (the man) halfway into the yard." But when he "reached for his waistband," Travis "got spooked and went down the road" as he was afraid the trespasser was armed.
Travis then returned to the site with his father, who reportedly informed the local police.
Perez witnessed the incident after the site's owner, Larry English, was alerted when a motion-sensor security camera on the construction site pinged him. He asked Perez, who lived near the site, to check it out.
Perez shared that nothing was taken from the home and "all we knew about him was that he was the guy who kept showing up on our cameras. No one knew who it was."
The next time Perez would see Arbery was on Feb. 23, when he lay dead on the pavement of the site.
This incident appears to confirm Gregory McMichael's confession to the police officer that he was armed on the night of Feb. 23 as "the other night they saw the same male and he stuck his down his pants which led them to believe he was armed".
But Wanda Jones-Cooper and Marcus Arbery Sr., parents of Arbery, are sure that their son had been on one of his routine midday jogs when he became a victim of a modern-day "lynching" and thus want his killers to get the death penalty as well.
"Coming from a mother's point of view: my son died, and so they should die as well," she said.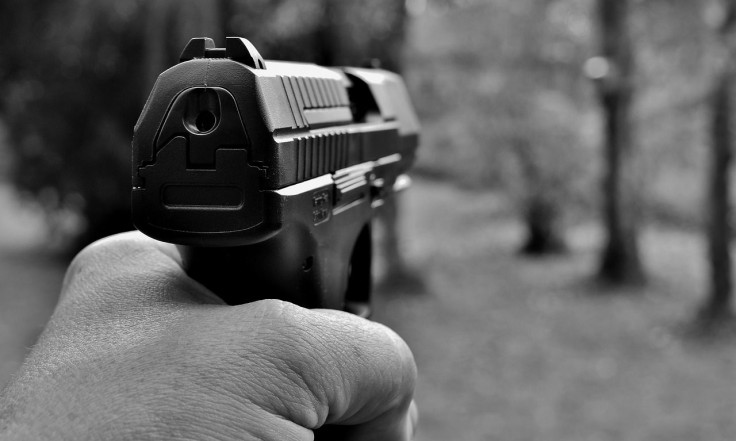 © 2023 Latin Times. All rights reserved. Do not reproduce without permission.