Taiwan is aware that while they consider themselves independent, they cannot let their guard down especially with China lurking. The island's defense ministry gave its latest assessment on China, describing it as a grave military threat that could get out of hand.
China never renounced its use of force over Taiwan and its military activities further raises questions on what the giant neighbor can do. One of those is possibly performing a local joint blockade at Taiwan's critical harbors, airports, and outbound flight routes, to cut off our air and sea lines of communication and impact the flow of our military supplies and logistic resources per the defense ministry in a report from Reuters.
Military analysts also added that this tactic of China is meant to subdue Taiwan through exhaustion per a report from last year.
Despite these foreseen threats, Taiwan President Tsai Ing-wen reiterates themselves as an independent country and will be ready to fight for its freedom and democracy.
Part of that includes developing their weapons which include submarines as well as buying more equipment from the United States.
For now, China continues to make sure that they are still visible in the Taiwan areas. 148 Chinese air force planes in the southern and southwestern theatre of the zone over four days, something that is raising tensions between Taipei and Beijing.
"Its intimidating behavior does not only consume our combat power and shake our faith and morale, but also attempts to alter or challenge the status quo in the Taiwan Strait to ultimately achieve its goal of 'seizing Taiwan without a fight'," the ministry stated.
There is no telling when and if China does plans to strike. But their military activities clearly show that something is up. For now, all Taiwan can do is brace and prepare for the worse. That includes precision strikes by long-range missiles on targets in China, deployment of coastal minefields as well as boosting reserve training.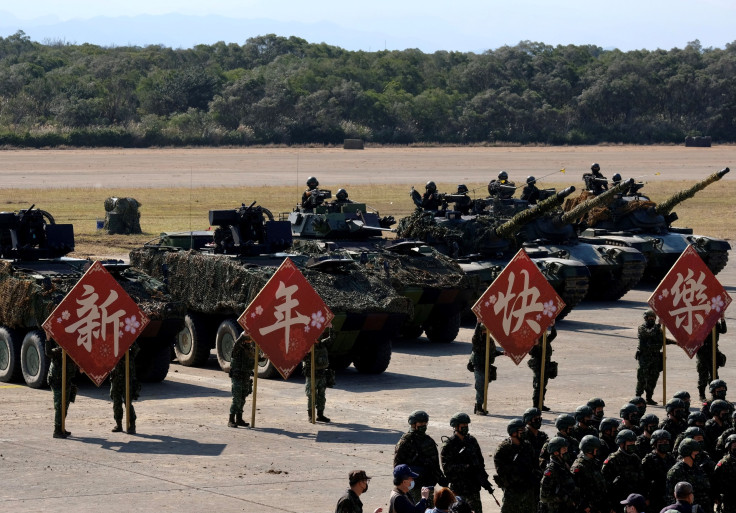 © 2023 Latin Times. All rights reserved. Do not reproduce without permission.