A pregnant California woman, who is among hundreds of Americans left behind in Kabul, said that after the US military withdrew from Afghanistan, the Taliban started hunting for individuals carrying blue passports.
Nasria, the woman who revealed just her first name, is one of the approximately 200 Americans stranded in Afghanistan, according to New York Post.
She ​told Voice of America Friday that there have been days when she wondered if she is going to make it home or going to end up dying in Afghanistan. Nasria said that the Taliban began "hunting Americans" after the US was done with its military withdrawal on Aug. 31. She said, "Apparently, they are going door to door now trying to see if anyone has a blue passport​."
The 25-year-old flew to Afghanistan in June to meet family and marry her husband, who is an Afghan national, but couldn't fly back to the US after the extremist group's takeover last month.
Describing the chaotic scene in the streets around the Kabul international airport, she said that it was too hard to get on a flight. The situation was so bad that there were days when she and her husband had to sleep on streets. Eventually, she contacted the State Department and was told to ​go to a specific place where they would be escorted to an evacuation plane. But then the Taliban fighters intervened and refused to let her go ahead despite showing them her passport.​
At one point, her husband even pleaded with the Taliban to let her leave the country alone, but she refused to do so. She said that her child would need a father and she would need a husband by her side.
Recently, US Representative Darrell Issa, who has been helping to rescue Americans stranded in the country, told Fox News that Nasria had been kicked in the stomach by the Taliban. He said, "Anyone who says there aren't people stranded is wrong."
Meanwhile, the Biden administration has been slammed for not only withdrawing the US military from Afghanistan, but also for his evacuation effort that ended last month.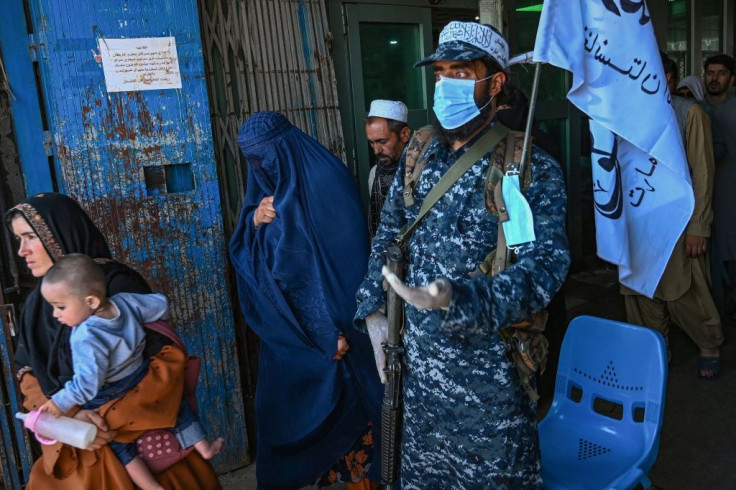 © 2023 Latin Times. All rights reserved. Do not reproduce without permission.