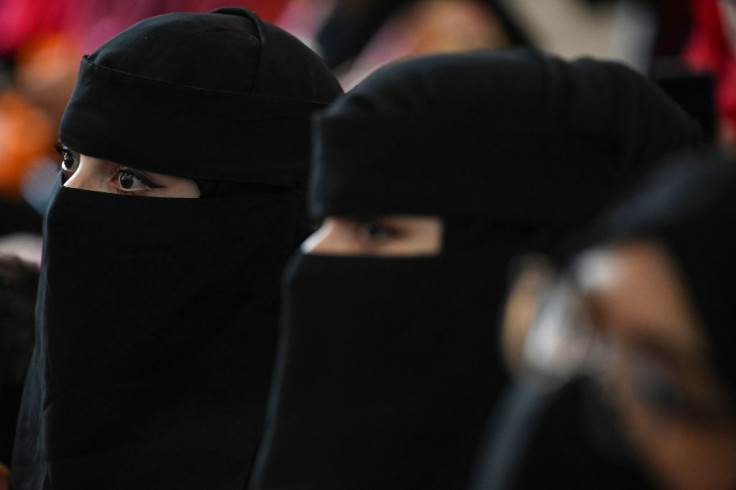 The Taliban has decreed a ban on forced marriages in Afghanistan. Taliban chief and supreme leader Haibatullah Akhundzada issued a special decree Friday saying women should not be considered "property," and they must consent to marriage. It has also called on all government ministers to spread awareness on women's rights.
The group known for its radical and extremist laws came to power in August, which led to an exodus of Afghani women who feared for their lives. As the Taliban took on the government seats, it promised freedom of expression and amnesty to officials who had worked under the administration of former President Ashraf Ghani.
The decree also stated that a widow will now be allowed to re-marry provided she waits 17 weeks from the death of her husband to freely choose a new spouse. Tribal traditions have long held it customary for widows to marry one of their husband's brothers or next of kin in the event of a husband's death.
The special decree has in effect ordered courts to treat women fairly most especially widows who are seeking inheritance as next of kin.
But despite the new ruling, questions still loom over a lot of significant issues regarding women's rights such as their right to education and work. As it is, the decree has failed to mention the minimum marriage age for women, which has since been set in Taliban rule at 16.
Al Jazeera said the Taliban believes they have changed and vowed to reform their laws -- promising freedom of expression and women's rights. But many have expressed skepticism, as much still needs to be clarified with regard to women's access to public spaces without the need for a male relative escort, men coerced to grow beards and the playing of music.
Executive director of the Afghan Women's Skills Development Center, Mahbouba Seraj said, "What I am really waiting to hear next from the same group, from the same person is for him to send the decree regarding the education and right of work for the women of Afghanistan, that would be absolutely phenomenal."
The latest Taliban move has been hailed as a significant step forward with the former ambassador for Afghanistan to the United States, Roya Rahmani saying this could partly be an attempt to smooth over international relations as the Taliban seeks to get funding.
With the US freezing nearly $10 billion in Afghan central bank reserves and international financial institutions suspending development funding for Afghanistan, the Taliban seems to be easing up to compromise. The country has long been surviving on a heavily aid-reliant economy which plunged into a crisis after economic sanctions were put in place.
© 2023 Latin Times. All rights reserved. Do not reproduce without permission.