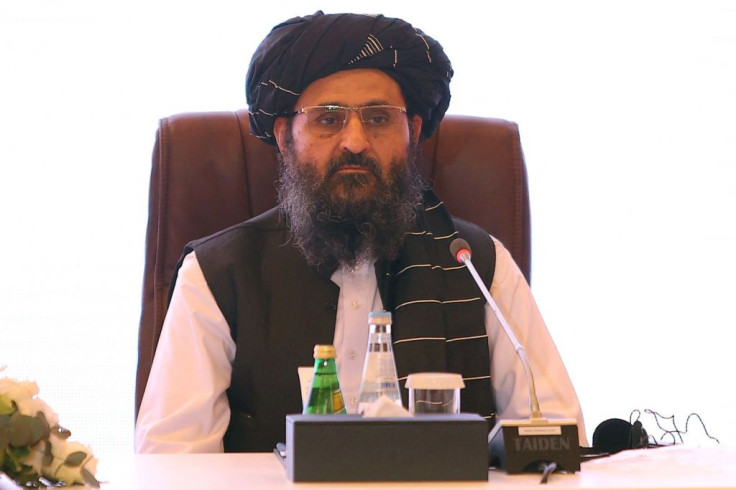 Brewing friction among the Taliban leadership has intensified since the Islamist group formed its hard-line Cabinet last week. Their current harsh rule is likened to the nearly the same ideologies during their 1990s reign and has gone against their recent promises to be more inclusive.
During an interview on Afghan national TV Wednesday, Taliban co-founder and acting Deputy Prime Minister Mullah Abdul Ghani Baradar refuted rumors of a violent confrontation between factions of the Taliban and the Haqqani network, which holds key positions in Afghanistan's interim government. The dispute behind the scenes allegedly resulted in Baradar's death at the presidential palace in Kabul.
According to Associated Press, Baradar had previously released a handwritten statement along with an audio recording denying the rumors of his death in an effort to quell whispers of his demise circulating widely on social media. "I was traveling from Kabul so had no access to media in order to reject this news" he said.
"Praise be to God I am fit and well. And with regards to media claiming that we have internal disagreements, that is not true either," he added.
Taliban officials said Baradar at the time, had gone to meet up with the group's supreme leader Haibatullah Akhundzada who holds base in Kandahar. Being the head of the Taliban's political office, Baradar is in charge of its negotiations in Doha with the former Afghanistan government and the United States. He served as the chief negotiator during talks between the Taliban and the US, which paved the way for the withdrawal of US troops from Afghanistan on Aug. 31.
Hopes have been high on the promise of an inclusive government, however, much disappointment has come about after an all-male, all-Taliban cabinet line-up was formed last week. The typical line-up of Afghan interim government officials was finalized on Sept. 7 with senior positions seating former Guantanamo inmates as well as prominent members of a US-designated terror group.
Meanwhile, the white Taliban flag has also been raised over the presidential palace in place of the Afghan national flag, which may well be an obvious sign that a hard-line rule has prevailed. On the other hand, an unnamed Taliban official said its leaders have not yet come to a decision on the country's flag. Talks are still on the table with the majority leaning towards flying both flags side by side.
© 2023 Latin Times. All rights reserved. Do not reproduce without permission.