A former U.S. Army officer volunteering to rescue at-risk American and Afghan allies left behind in the war-torn country claimed that the extremists beheaded two boys, ages 9 and 10, in front of their Christian family as the Taliban persecute those acting against Islam.
Jean Marie Thrower, an Alabama resident, served in the 82nd Airborne Division as a transportation officer to support operations in Haiti and Bosnia. After the fall of Kabul, she joined the Afghan Rescue Crew (ARC), which aims to get Americans, green card holders, and its allies out of Afghanistan.
Individuals who turned their backs from Islam reported they received threatening phone calls from the extremists, who are vowing to cut their heads off and kill them in front of their families. Three weeks ago, Thrower said their count of Christians seeking help was at 300, the New York Post reported.
Unfortunately, they are now down to 55 as the Taliban continue their reign of terror, killing off Christian believers at an alarming speed.
"We have had people shot, beheaded. They're taking the kids," she said. "If you're on the run, and they find your family, they'll hurt your family and put the word out in the neighborhood that 'We've got your brother or son or daughter"
The former army officer would also reveal that the insurgents recently beheaded two boys, aged 9 and 10.
In another grim case, members of a Christian family were located by the extremists after they went to the market to beg for food.
"The Taliban found them, raped them, and beat them. We did manage to get them to a hospital," Thrower said.
A human-rights activist in Kabul, who survived the maltreatment of his Taliban captors, said that he was told they assaulted him for acting against Islam. He noted the extremists are justifying killing kafirs like him under their interpretation of the Islam law, according to the National Review.
ARC managed to move several at-risk Afghans to safe houses but expressed concern about these families as their supply of food and water dries up. Thrower said they spend about $10,000 to $15,000 a week to keep these people safe.
"We have people in our organization paying, and I'm sending them money through Western Union. If I don't give them money, they won't be able to stay in this hotel for another week," she said.
The ARC claims some 1,000 Americans and U.S. allies are still waiting to be rescued out of the wretched country, disputing the State Department's rough estimates that only 100 individuals have been left on Afghan soil after the messy U.S. military exit.
Since Aug. 14, American troops helped evacuate more than 79,000 civilians from the airport, with all U.S. service members now back in their homeland.
The organization is now calling on the U.S. Government to issue transit visas to Afghan locals, allowing these individuals to safely enter countries such as Turkmenistan, Uzbekistan, and Tajikistan and later be flown out of the region.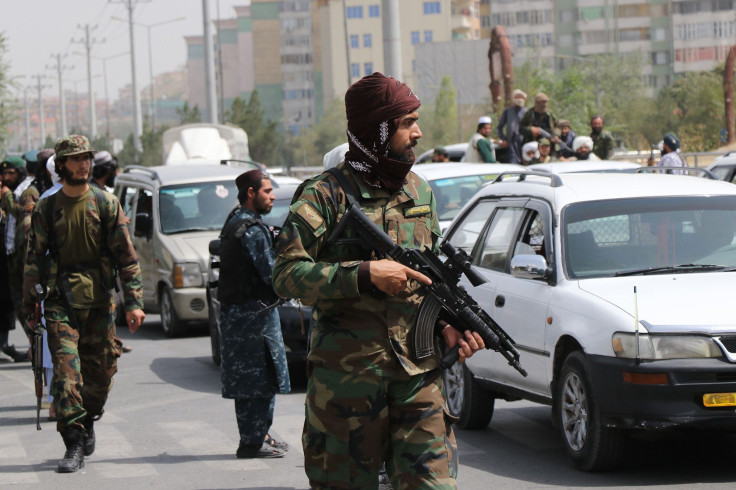 © 2023 Latin Times. All rights reserved. Do not reproduce without permission.