Taliban fighters have been accused of hunting an Afghan mother down and brutally murdering her in front of her family two days after she rallied and demanded better rights in the now Taliban-controlled country.
The victim, 30, identified only as Farwa, was reportedly killed by members of the militant Islamist group two days after she went out to join a protest for women's rights, the New Zealand Herald reported.
Her cruel death comes amid reports of Afghans being rubbed out in the street or ambushed in their homes as lawlessness creeps into the communities under the Taliban regime.
According to Farwa's brother, Rohullah Hossaini, the mother of three was in her home on Friday when she heard someone outside crying for help.
Her husband would plead for her to stay sheltered in her home for their safety but the brazen mom insisted on heading outside with her six-month-old baby tucked in her arms and her three-year-old son following close behind.
She was then executed in the street with the toddler witnessing the brutal murder. Farwa's husband would quickly shield his wife's body, telling their three-year-old she was just sleeping.
Meanwhile, their oldest son, aged six, understood what had happened. The six-month-old newborn was taken to the hospital for assessment because the toddler kept shaking and refusing to eat following the incident, the Herald Sun noted.
"He's crying non-stop," Hossaini said. "He keeps shaking, you can imagine what it's like as a baby hearing a gun go off so close to you."
Hossaini added that his brother-in-law had been in a state of shock since her brutal murder and was just banging his head against the wall blaming himself.
"We don't know who shot my sister but they're so angry, they're running everywhere to try and start fights and figure out who did it but now is not the time to take revenge," he said.
Hossaini has lived in Australia's rural Victorian town of Swan Hill since 2012 after fleeing the war-torn country by boat. He had escaped Afghanistan at 16 years old, traveling to 11 countries seeking asylum, before arriving in Australia.
Due to the current immigration policy, Hossaini is struggling to secure a visa for his family in Afghanistan as he arrived in Australia by boat, according to the ABC. For the past 10 years, he has desperately worked for the rest of his family to join him in a safer country.
His entire family was residing in Ghazni when the Taliban swiftly recaptured Afghanistan last month. His wife Nooria and daughter Jasmine have since managed to flee to Kabul.
In Australia, Hossaini joins the SES as an interpreter for the local Afghan community and is an allied health assistant for other refugees at the local hospital. However, despite his contributions to his local community, the Afghan father feels hopeless.
"Nothing has happened these last 10 years, I have no hope, I'm dealing with PTSD and loneliness," he lamented. "I'm asking our Australian government to please stop this painful process. It is a humanitarian crisis, a catastrophe, and an emergency situation. Please help."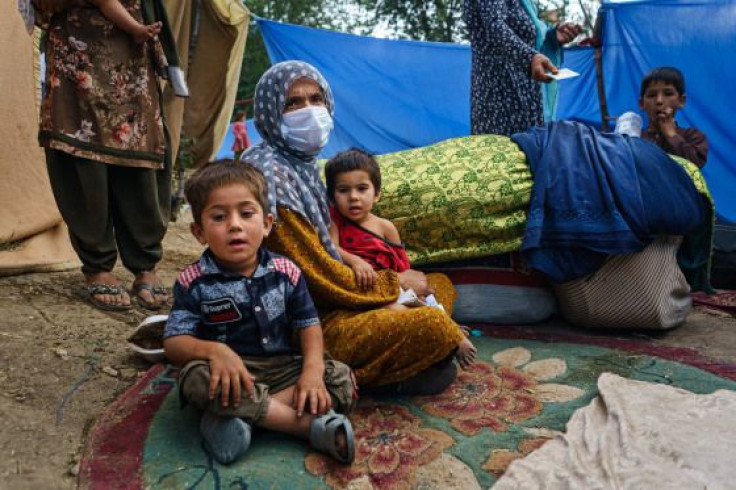 © 2023 Latin Times. All rights reserved. Do not reproduce without permission.