A female Afghan prosecutor, who is accusing Taliban fighters of coercing vulnerable minors to plant bombs on Afghan streets and vehicles, has revealed that she may be counting her last remaining days after the insurgents threatened her with an ultimatum letter for her work.
The prosecutor, who preferred to be addressed as Mina for her protection, used to probe child abuse cases committed by the Taliban. She said the extremists gave her an ultimatum in the form of a menacing letter before she fled her residence in the central Wardak province, Newsweek reported.
"You have been accused by the Mujahideen of the Islamic Emirate of aiding and abetting infidels," the letter reads. "We order you to leave your job and help and cooperate with the Mujahideen of the Islamic Emirate."
The Taliban's military council also offered her protection should she decide to walk away from her duties to the public and instead side with their cause.
"You will not be harmed by the Mujahideen if you please Allah," the document noted.
Mina, however, does not believe the insurgents will honor their word, saying she will certainly die once the Taliban tracked her location. She went into hiding amid fears for her safety after she left the central Wardak province.
"They forced children to help plant bombs on roads and in cars," Mina said of the Taliban. "A lot of them died."
The insurgents have since offered a bounty of 500,000 Pakistani rupees, which amounts to $3,000, for any information on her whereabouts.
It comes as Virginia Gamba, the United Nations Special Representative of the Secretary-General for Children and Armed Conflict, expressed concerns over the security of Afghanistan's youngest population after statistics revealed that the age group has been enduring rising levels of violence in the country.
The International Forum For Rights And Security (IFFRAS) report tagged the now Taliban-controlled country as the most dangerous place for a child to live and grow, raising the alarm that child casualties comprised about 32 percent of all civilian deaths.
Deaths of young girls are at new record highs after figures nearly doubled while boy casualties skyrocketed by 36 percent, according to Yahoo! News.
The concerns have come a month since the Taliban regained control of most of Afghanistan, which saw the fall of Kabul on Aug. 15. The new Taliban leadership, the Islamic Emirate of Afghanistan, is yet to detail and declare its interpretation of Shariah law to inform the Afghan public about what is and is not allowed.
The interim government bared its new leaders in recent days but many services are yet to be reinstated as officials scramble to secure funding to govern. Currently, most ministries lack the personnel to run the office except for the scant number of armed Taliban fighters patrolling the streets.
"Security-wise, it has been perfect," barbershop owner Fazal Mohammed, 55, said. "There have been no robberies, no kidnappings, nothing. Before, we could not walk around. Criminals with guns would take our mobile phones and money, and everything."
Under the new Taliban regime, some fearless women manage to go about their daily lives donning their hijabs, the New York Post noted.
However, many preferred to stay in hiding in fear of retribution killings despite the promised safety for women. It follows reports of recurring abuses against former government staff, young women, and mothers joining women's rights protests, which ultimately lead to their demise in most cases.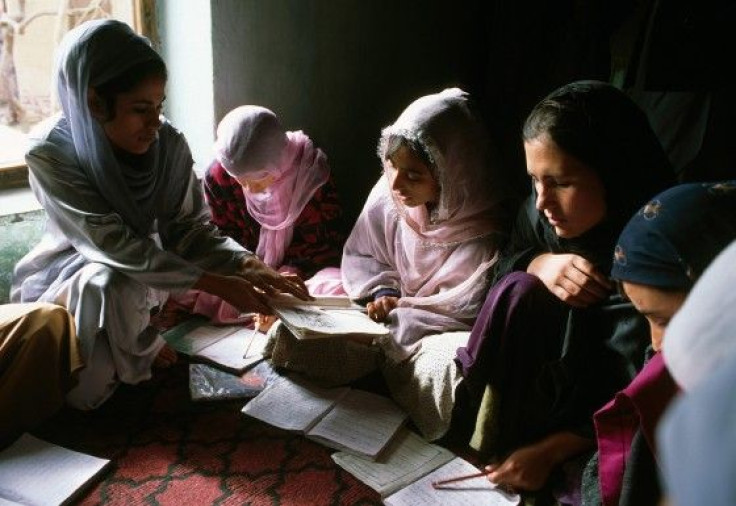 © 2023 Latin Times. All rights reserved. Do not reproduce without permission.