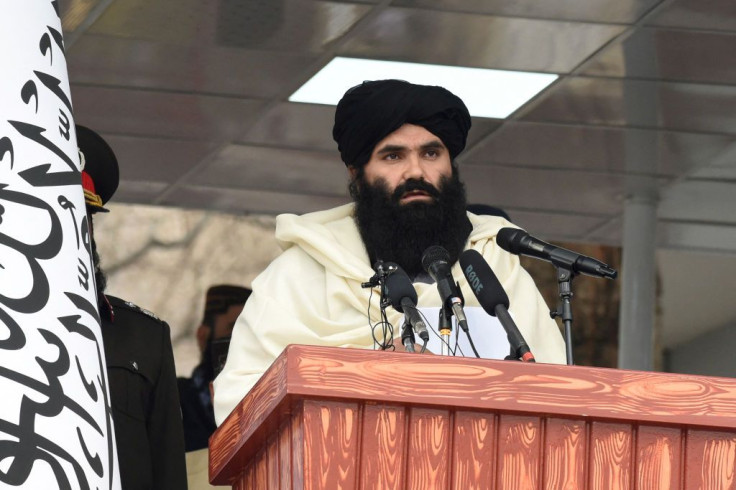 Images of the Taliban's most wanted leader was released for the first time Saturday following a rare public appearance at a graduation ceremony for newly recruited Afghan police officers. Sirajuddin Haqqani was seen for the first time in public as he graced the occasion since his last outing in October.
According to Deutsche Welle News, Haqqani was spotted at the graduation rites wearing a black turban and a white shawl as he told the graduating police officers he was appearing in the media to gain their trust and satisfaction. A photo of the elusive Haqqani was posted on Twitter by Zabihulla Mujahid, a spokesperson of the Islamic Emirate of Afghanistan. This is said to be the first image in decades that clearly showed his face.
Attendees of the graduation ceremony included Taliban officials and ambassadors from several countries such as Russia, Pakistan, UAE, Turkey, Qatar, Iran, Kazakhstan, and China, along with the United Nations. The event was televised by the Afghan state-run RTA.
During his speech, Haqqani reassured his audience that Taliban security officials found guilty of crimes against Afghan civilians are undergoing criminal proceedings. This comes after his appointment as acting Interior Minister for the Taliban government whereby he said that such misconducts by Taliban fighters occurred during the time the country transitioned into the new government and had been under training in that period. The ceremony was the first graduating class from the police academy under the Taliban's rule with about 377 graduating male and female officers.
Haqqani addressed the graduating female officers and said, "Today our sisters are with us in this ceremony, they are receiving their graduation diplomas and are being appointed in different jobs." The Taliban has long imposed restrictive rules on girls and women but have have made some changes since returning to power in August 2021. Haqqani said this is the Taliban's commitment to the Doha agreement in building confidence to draw down US troop occupation of Afghanistan.
Having been long wanted by the US for being the mastermind behind numerous terror attacks, Haqqani added that the international community should not perceive the Taliban government as a threat. He reiterated that the deals were signed to allow for foreign aid to come into the country as it is badly needed for Afghanistan to flourish.
Labeled as a terrorist by the US government, the 40-ish old leader had a bounty on his head amounting to a $10 million reward for any information that could lead to his arrest.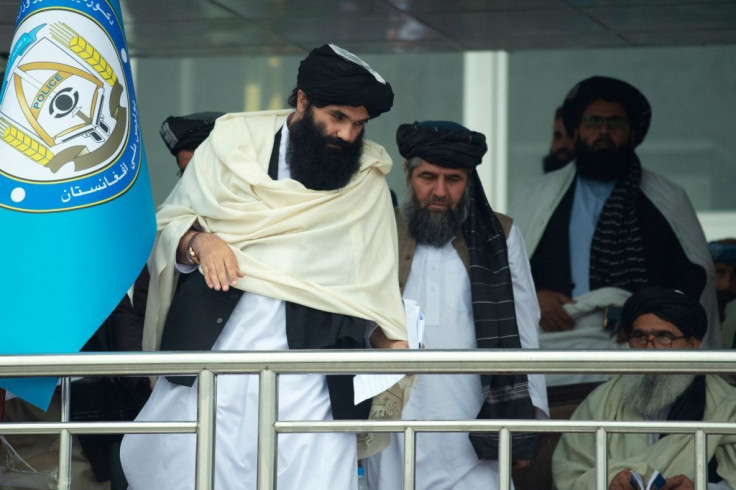 © 2023 Latin Times. All rights reserved. Do not reproduce without permission.