Hell-bent elite Taliban death squads have reportedly hunted down and mercilessly murdered at least four Afghan counterterrorism agents since Aug. 22. At least one victim was tortured and had all his fingernails pulled out before he was shot and killed.
The victims were members of British and American-trained units 011 and 041, which were responsible for finding and interrogating the Taliban and were based at the headquarters of the Afghan Intelligence Service and the National Directorate of Security (NDS), The Times reported.
The younger brother of one of the victims said the assailants forced their way into their home outside Kabul in late August.
"They came to our house and told us to follow them as they were doing some investigations," he revealed. "My brother was shot three times in the head and once in the chest and I was shot twice in the left shoulder and arm. I don't know how I survived."
The man added that the Taliban pose as British embassy officials to track people down and rub them out.
Another witness, a senior manager working at the headquarters of the NDS, told the media that the group confiscated the laptops and paperwork from the headquarters following the fall of Kabul on Aug. 15.
The newly installed Taliban regime has been campaigning for reforms and a more benevolent approach to enforcing Islamic law despite their forces' history of brutal executions and torture when they ruled Afghanistan in the 90s.
As reports of more deaths and assaults by the Taliban continue to hit the international headlines, local women now face a new era of brutal oppression under the interim extremist regime.
Members of the group have also been accused of killing a pregnant lady police officer in front of her own family on Sept. 4, the Business Insider noted.
Taliban fighters have also whipped and assaulted Afghan women protesters slamming the all-male interim government in recent days and so far have claimed the lives of at least four people denouncing Taliban rule, according to Ravina Shamdasani, the United Nation's human rights spokesperson.
Earlier this month, Taliban death squads began cracking down on local female brothel workers who have been filmed having sex during the 20-year allied occupation of Afghanistan, according to The Sun.
They were reportedly utilizing the obvious location markers of the brothels to hunt the prostitutes down, with the intention to publicly execute or humiliate these women for their own pleasure.
"[The Taliban] pretend to condemn pornography," a source said. "But are digging deep into the most obscure and deeply-hidden adult sites to find videos that show Afghan brothels so they can identify and then slaughter or enslave the women who worked in them."
"These women are now in danger of being kidnapped or murdered in the most horrific ways imaginable," he continued.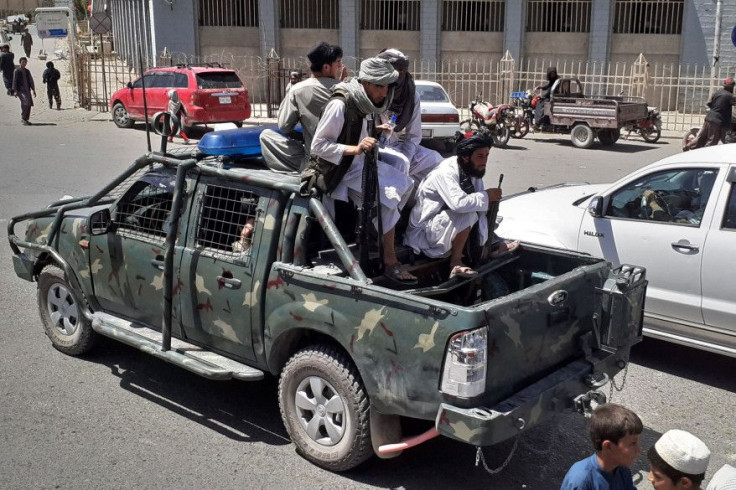 © 2023 Latin Times. All rights reserved. Do not reproduce without permission.