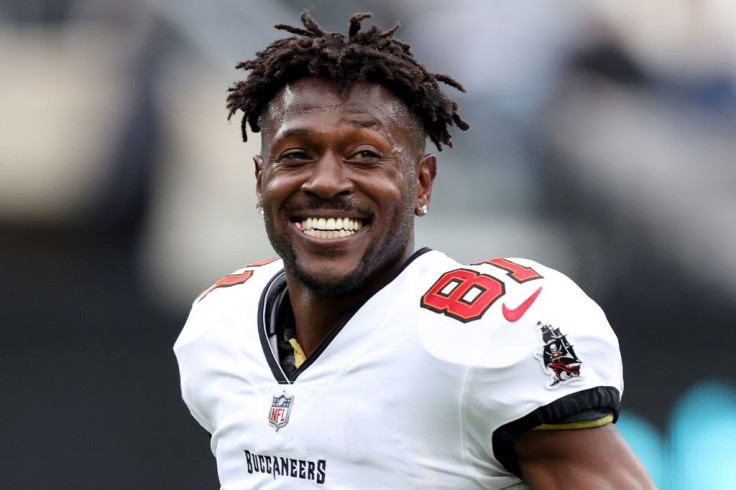 Tampa Bay Buccaneers head coach Bruce Arians has announced that the team's wide receiver Antonio Brown is no longer a "Buc". The Buccaneers' victory game Sunday came with a dose of drama as Arians told reporters during his post-game press interview that Brown is no longer playing for the team after his display of actions mid-game.
The embattled wide receiver was seen removing his jersey on the sidelines as he walked away from the team and stormed off into the locker room seemingly upset. Video footage showed Brown inexplicably removing his pads along with his jersey while on the sidelines with his teammates who appeared to be pleading with him to stay and keep his shirt on.
After removing his jersey, the 33-year-old Florida-born Buc receiver was seen walking across the field while both teams were still out on the green. He removed his undershirt and threw it into the stands as he walked down the MetLife stadium's tunnel and he waved a peace-out sign. While it is still unclear as to what triggered Brown's outburst, speculations from NFL insiders say this may have something to do with Arians dishing Brown an ultimatum to get into the game or get out.
Fox NFL insider Jay Glazer said Brown had repeatedly refused to go into the game despite being told by his head coach. "He is no longer a Buc, alright? That's the end of the story," Arians said in a postgame interview.
Brown will likely face disciplinary actions from the league although, Bucs quarterback Tom Brady described the whole episode as a difficult situation for Brown. "I think everybody should find, hopefully, do what they can to help him in ways he really needs it," Brady said. "We want to see him be at his best and unfortunately, it won't be with our team," he added.
The incident has raised some concerns regarding a previous comment made by Arians when he signed up Brown in 2020. The Bucs head coach was quoted saying, "He screws up one time, he's gone." Arians backed up his comments saying it was not about just one player but it was about what's best for his football team.
Prior to this shocking turn of events, Brown was suspended in early December for violating COVID-19 protocols. Evidence showed that Brown and two other players had misrepresented their vaccination status.
Just hours after the 28-24 victory game over the New York Jets, Brown posted a photo of himself on his Twitter captioned with "Super Gremlin."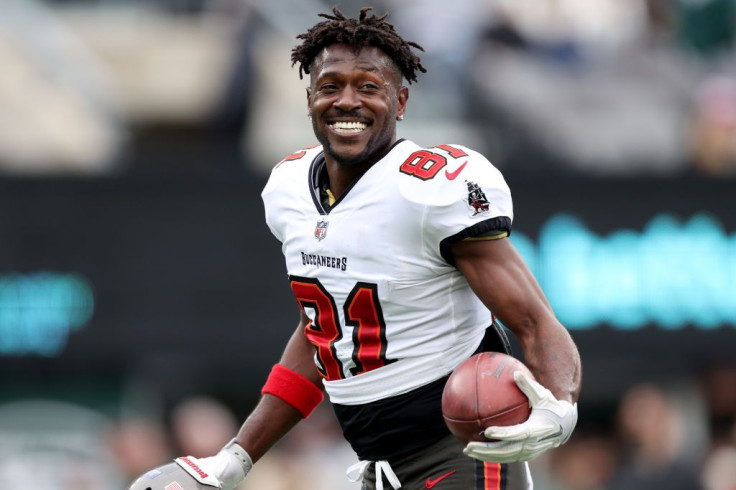 © 2023 Latin Times. All rights reserved. Do not reproduce without permission.