The wide receiver of the Tampa Bay Buccaneers, among other players of the team, has been suspended on Thursday, Dec. 2, after it was found that he was not fully vaccinated against the COVID-19 virus as he had previously claimed.
Antonio Brown, a 33-year-old football player for the Tampa Bay Buccaneers, has been suspended for three games alongside his teammate Mike Edwards and former Tampa Bay player John Franklin III for misrepresenting their vaccination status to the league, according to ESPN.
Brown was previously accused by his former personal chef Steven Ruiz in November of acquiring a fake vaccination card over the summer from a teammate in the Buccaneers. Brown's lawyer Sean Burstyn has denied this and said that Brown was supportive of vaccines, according to the Daily Beast.
While Brown has come out in support of the vaccine, his teammate Mike Edwards has remained coy about the matter, avoiding straight answers to questions from the media as to whether or not he had gotten the vaccine.
"I don't really want to talk about vaccinations really. It is what it is. I don't really want to get into that," he said during a press conference.
Although Brown did use a fake vaccination card during his time in training camp, a source who was part of the NFL's investigation into the matter said that Brown, Edwards, and Franklin have now been vaccinated against the virus.
The Tampa Bay Buccaneers, who reported in September that all their players and staff members were vaccinated against the virus, have come out in support of the NFL during their investigation into their staff's practices at the time.
"We appreciate the League's timely handling of this matter and recognize the importance of the health and safety protocols that have been established. We will continue to implement all league COVID-19 protocols," the team said in a statement.
Brown's suspension ends in three games' time, allowing him to play at the Dec. 26 game against the Carolina Panthers, though there is yet to be an announcement regarding whether or not he will be allowed to play immediately.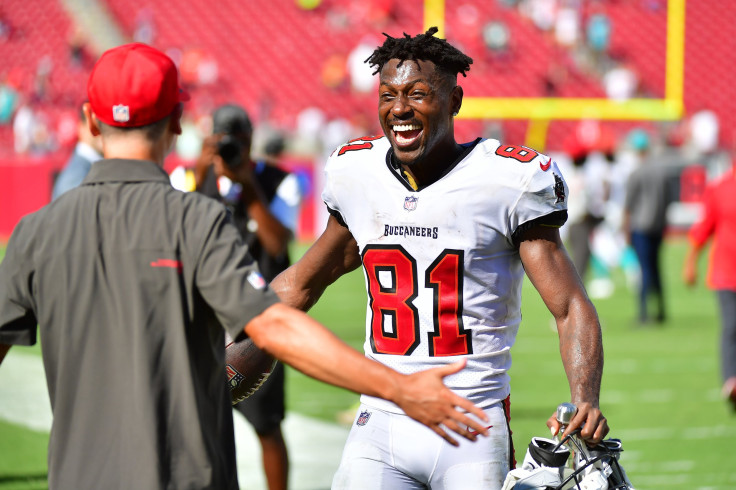 © 2023 Latin Times. All rights reserved. Do not reproduce without permission.