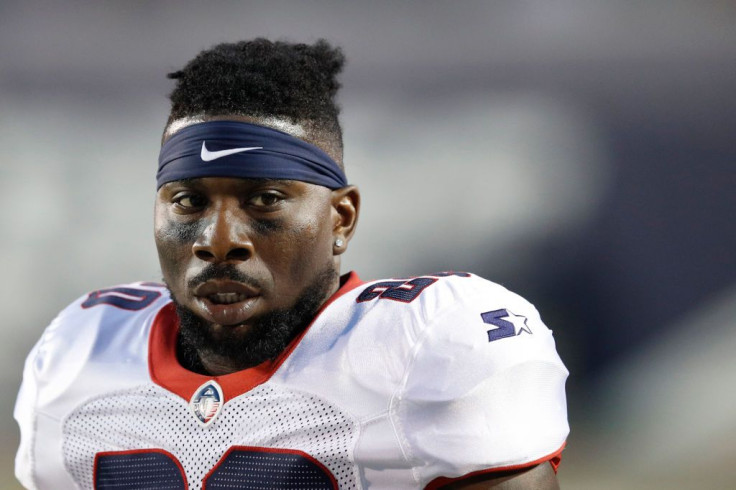 Ex-NFL player Zac Stacy remains free on bail after Florida Circuit Judge Mark S. Blechman refused to increase his bond despite his ex-girlfriend's testimony where she expressed utter fear of going home and fear for her life. Stacy, who was arrested and charged on Nov. 18, allegedly attacked ex-girlfriend, Kristin Evans at her home in front of their 5-month-old son a few days earlier.
According to the New York Post, the 30-year-old ex-Jets running back was previously held at the Orange County Jail but was set free on a $10,150 bond while awaiting his trial. Although Judge Blechman denied Evan's request to increase Stacy's bond, Blechman added a condition to the player's bond which barred Stacy from entering the Sunshine State. Stacy's defense attorney Thomas Luka said his client will be living in Alabama with his mother for a month before he is admitted into a mental health facility in Colorado for 30 days.
During his court appearance, the judge ordered Stacy to turn in his passport and surrender any and all guns in his possession. He was also ordered not to have any contact with his ex-girlfriend.
Stacy, who is accused of beating Evans, was caught on camera while in a fit of rage when he came over to visit their child. The video footage of the violent assault showed Stacy hitting Evans on the head and throwing her across the room into a TV set. While she was still on the floor begging him to stop, the 5'9", 224lb former NFL draftee picked up the baby's mother and body-slammed her onto their baby's walker, causing it to break.
"This is not the first time he's been violent with me. I am afraid for my safety and my children's safety," Evans testified
In a previous restraining order, Evans stated she had been physically abused by Stacy even while she was pregnant with their child last year. She said the terrifying attacks he unleashed on her only seemed to escalate with police responding to two other domestic incidents that involved the couple.
On Aug. 16, Evans told police there was a "verbal altercation" but "no violence occurred" when they responded to a call. Law enforcement officers once again were called to the home on Sept. 26 after receiving complaints that Stacy allegedly hit Evans in the face with a handful of mail and fled just as soon as the cops arrived. At that time, Evans declined to press charges against Stacy, but Oakland PD filed a domestic violence battery charge.
Her lawyer, Thomas Feiter, pleaded with the judge to review Stacy's bond conditions saying that he is considered to be a very dangerous and violent man. Stacy is facing charges of aggravated battery and criminal mischief.