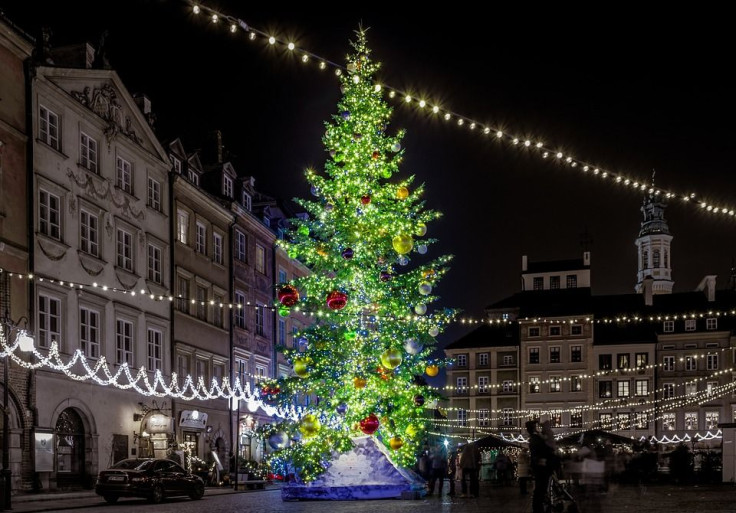 A teenage boy in Liverpool has been charged with murder after a 12-year-old girl was stabbed to death during a city center Christmas lights switch-on last Thursday. Ava White was found collapsed on the ground in Church Alley by Merseyside police shortly after the switch-on about 8:40 pm.
According to the BBC, responding police and paramedics arrived at the scene and found a person trying to revive the young girl. The girl was rushed to Alder Hey Children's Hospital but sadly, she had died later after succumbing to what was described as "catastrophic" injuries.
The teenage suspect, a 14-year-old boy whose identity cannot be disclosed for legal reasons, appeared before the Liverpool Magistrates' Court Monday and sat at the youth court where he was charged with murder and possession of a bladed article. He has been remanded in secure accommodation until his next court appearance at Liverpool Crown Court, District Judge Wendy Lloyd said.
Three other boys, aged 13, 14, and 15 were also arrested by Merseyside cops but were conditionally bailed pending investigations.
The motive for the girl's murder is still unclear although initial reports from authorities state she had been on a night out with friends when she was attacked. A "verbal argument" had ensued which escalated to a knife attack on her.
Detective Superintendent Sue Coombs has urged people not to post comments or names on social media relating to the case as this could make a potential impact in getting justice for the girl's family. "Trust us that we are doing all we can to investigate and update people on this tragic incident". "We do not want anything to jeopardize this," Coombs added.
Tributes have been pouring in for the young victim as devastated friends and family try to make sense of her death. The victim's headteacher at Notre Dame Catholic College, Peter Duffy, said White was "much-loved, valued and unique". "She was an incredibly popular girl with a fantastic group of friends," he said.
Authorities are asking those who were able to capture the incident to send images or footage as well as further information to an online link provided by the force.

A CCTV image of a van has been released by police and is believed to have been occupied by key witnesses to the crime. Although Merseyside Police said the people in the van are not being treated as suspects, they still need to speak to them as soon as possible to confirm any information they may have.