A teenage girl along with her 37-year-old boyfriend has been accused of brutally killing her parents with a hammer and a pressure cooker after they objected to the suspects' marriage in Jamshedpur, Jharkhand, India on Sunday, Aug. 7.
The accused, an unnamed 15-year-old teen and her 37-year-old boyfriend, were reportedly planning to elope together and get married even though the girl's parents objected to their relationship. On Sunday night, Aug. 7, during a sneaky rendezvous at the girl's home, her father, 42, and her mother, 35, were awoken by the couple's footsteps and attempted to stop them from leaving, the Times Of India reported.
The accused teen and her boyfriend proceeded to attack the parents and brutally thrashed them to death with a hammer and a pressure cooker. After bludgeoning her parents, the teen girl then escaped with her boyfriend on his scooter and fled to his house.
The murders came to light on Monday morning, Aug. 8, after the victims' neighbors noticed that the main gate of the house was open. Concerned locals subsequently entered the residence and found the dead couple lying in a pool of blood.
Following the incident, superintendent of police K Vijay Shankar launched an investigation into the incident and later nabbed the minor girl and her boyfriend from the man's rented residence in Omnagar under the Birsanagar Police Station area on Tuesday morning, NDTV reported.
The investigating officers have recovered the hammer and blood-stained pressure cooker allegedly used to commit the crime. The authorities have registered a case under relevant sections of the Indian Penal Code (IPC), including section 302 (murder), against the couple.
In a similar but unrelated incident, a man allegedly killed both of his parents with a shovel for not allowing him to get married in the Hamirpur district, Uttar Pradesh, India on Monday, March 7, Latin Times reported.
The accused, identified as Shyamu Singh, reportedly frequently had heated arguments with his parents Lallu Singh, 67, and Maya Devi over his marital status. On Monday, March. 7, when the three erupted into a similar confrontation, Singh, in a fit of rage, picked up a shovel, bashed his parents with the instrument, and murdered them before proceeding to flee the scene.
The shocking incident took place in Lodipur Niwada village of the Binwar Police Station area in Hamirpur district, Uttar Pradesh, India.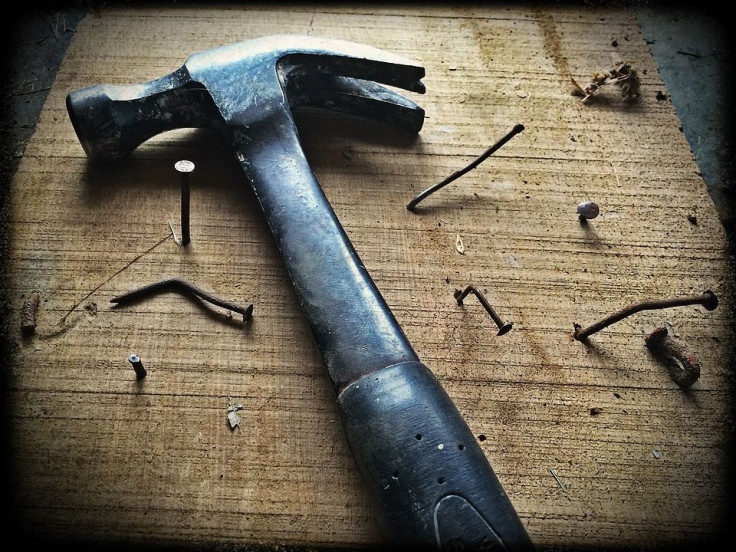 © 2023 Latin Times. All rights reserved. Do not reproduce without permission.