A violent teenager has been accused of stabbing his father to death and burning the victim's body before proceeding to bury the charred remains in the backyard of their home in Fairfax County, Virginia.
Philip Nguyen, 19, has been charged with second-degree murder in the death of his father, Truman Nguyen, 78, after investigators discovered the patriarch's scorched body buried in the backyard of their residence on Nevius Street in the Falls Church section of the county, Fox News reported.
The older Nguyen was first reported missing by his wife on Sept. 6. The authorities shortly launched an investigation, initially searching the home and its backyard, but no body was located.
However, the Major Crime Bureau Missing Persons Squadlater took over the case and received information that there may have been foul play involved in the elderly Nguyen's disappearance. Following this, detectives went back to the home two days later on Sept. 9, and found Truman's remains buried in their backyard, Oxygen reported.
"It's just beyond the pale and beyond my imagination that someone would actually do that," Tony Albert, a neighbor, expressed after the body was discovered.
Police officers said they have responded to the Nguyens home several times before the incident over complaints of domestic disputes and arguments.
"We have been at this residence before on numerous occasions for various calls for service," Fairfax County Major Crimes Bureau Chief Ed O'Carroll said. "Not very recently, but they have included domestic disputes and domestic-related incidents."
Neighbors also confirmed that incidents of domestic disturbances used to occur quite often in the home.
"They had classic, knock-down, drag-out fights in that house that we've heard for years and years and years," said neighbor Sherry Garay. "So when people did hear screaming on Sunday, nobody called the police that I'm aware of… people heard screaming, and we're pretty sure that's when it happened."
"It's very scary and creepy," neighbor Silvia Albert said. "I'm wordless. I saw the young man not too long ago working in his yard."
A medical examiner determined that Truman died from multiple stab wounds to the upper body. Detectives reportedly found evidence indicating that Nguyen burned his father's body before burying him in the backyard of their house.
The young Nguyen is currently being held at the county adult detention center without bond.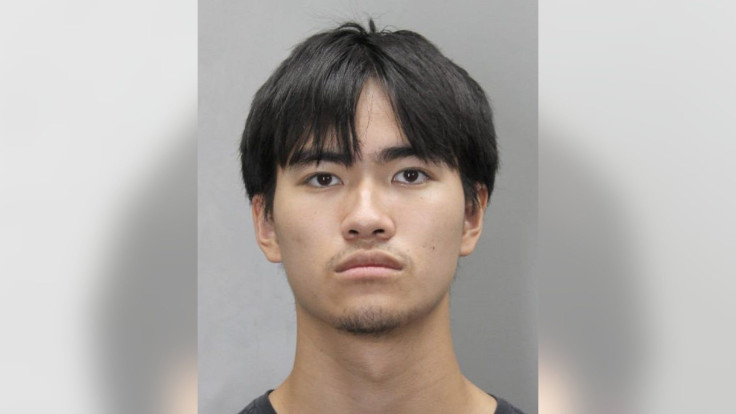 © 2023 Latin Times. All rights reserved. Do not reproduce without permission.