A 17-year-old boy's arm reportedly had to be amputated after he was injected with an unidentified poisonous substance at a friend's birthday party in Bengaluru, India.
The incident happened in Chamarajpet, a locality in the central part of Bengaluru, India. The boy said that during the birthday celebration, the accused, who is a volleyball coach, ground up some tablets before dissolving the powder. The suspect proceeded to allegedly inject the dubious mixture into the teen's body via his forearm, India Today reported.
After a few days, the victim was rushed to the Sanjay Gandhi Hospital after his right elbow started to swell. The doctors reportedly detected traces of a poisonous substance in his forearm and advised that his arm would have to be amputated to prevent the infection from spreading to the rest of his body.
The family has lodged a police complaint against the volleyball coach, and an FIR (First Information Report) has been registered under IPC (Indian Penal Code) section 328 (causing hurt by means of poison with intent to commit offense), the Times of India reported.
The complaint and testimony registered against the accused said: "My son discontinued studies after class 10. On May 31, the coach invited my son for his birthday. He went to his house in Chamarajpet around 9 pm and returned at 11 pm. About four days later, his right elbow was swollen."
"We went to Sanjay Gandhi hospital and doctors said there was a poisonous substance in the elbow and the forearm had to be amputated. When asked how it had happened, my son said at the party, the coach powdered some tablets, dissolved them in water, and injected the same into his right arm," it continued.
Meanwhile, the accused volleyball coach has been nabbed in an unrelated vehicle theft case and is already serving a prison sentence, Indiatimes reported.
Authorities have reportedly asked the boy's doctors to submit a report on the poisonous substance that they found in the teen's body in order to take further action against the accused. The police reportedly said that they are going to approach the court to get a warrant against the accused to question him further.
In a similar but unrelated incident, a British woman's right leg had to be amputated in a medical emergency after contracting a deadly blood infection during a hot tub party in Essex, England.
Lauren Briggs, 25, woke up feeling nauseous and breathless at her friend's place and was rushed to a nearby hospital. At the hospital, she was diagnosed with a life-threatening blood infection related to meningococcal septicemia, Latin Times reported.
Doctors reportedly amputated her right leg below the knee and her toes on the left leg to save her life and cull the infection.
"Hot tubs are filled with bacteria, so it's likely that could have been the cause," Briggs said.
Briggs also had to undergo multiple skin grafts from her thigh to rebuild parts of her feet.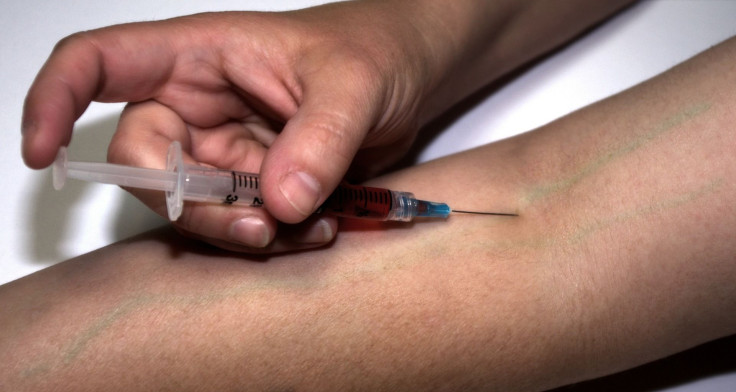 © 2023 Latin Times. All rights reserved. Do not reproduce without permission.