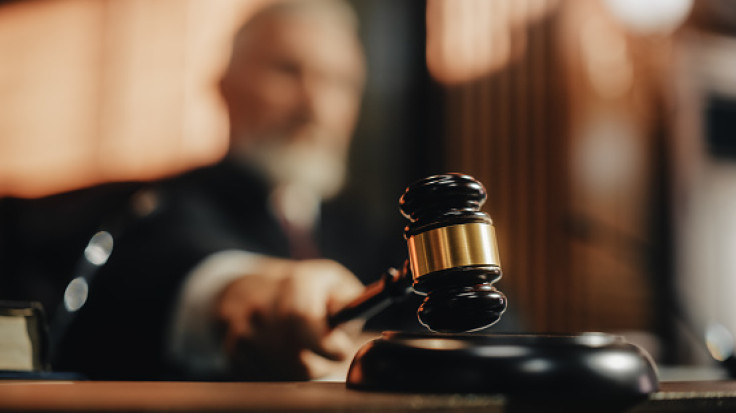 A lawsuit has been filed after an Oklahoma teen girl was allegedly severely beaten by a transgender student.
The lawsuit claims that the school district failed to enforce a state restroom law that restricts restroom use for transgender individuals.
According to a lawsuit filed by Theresa Gooden on Thursday, her 15-year-old daughter, identified as "E.G.," was attacked and severely beaten in the girls' restroom at Edmond Memorial High School in Oklahoma.
The lawsuit alleges that the assault was carried out by a 17-year-old transgender woman in Oct. 26, 2022.
The legal document, obtained by The Post, highlights that the accused assailant was assigned male at birth and was using the women's restroom, despite a state law signed in May 2022 that mandates public school students to use restrooms corresponding to the sex specified on their birth certificates.
The lawsuit accuses the school district of failing to enforce this state restroom law.
Trans students who decline to follow the policy must use "a single-occupancy restroom or changing room.'"
According to the lawsuit, the alleged attacker was taken away from the school by the police on Oct. 21 after making threats towards E.G.
In December, the school district released a statement stating that they were unaware of the student's assigned gender at birth as they had only recently started attending Edmond Memorial days prior to the incident, New York Post reported.
The statement also mentioned that the student's parents enrolled them as a female, and a birth certificate was not mandatory for high school enrollment.
Despite E.G. informing assistant principal Maryjel Cochrane about the trans student's gender identity, the lawsuit asserts that Edmond Memorial allowed the trans student to persist in using the women's restroom.
As a result of the subsequent assault in the bathroom, Gooden claims that her daughter suffered significant physical and mental injuries, enduring immense pain, suffering, and emotional distress.
The plaintiff is requesting a trial by jury to address the matter.
Superintendent Dr. Angela Grunewald addressed parents through a video message two months after the incident, confirming that the accused attacker was no longer a student at Edmond Memorial.
"We take our policies seriously, and we expect students to follow them," she said.
In her message, Grunewald also acknowledged that the state bathroom policy had been breached during the reported altercation and stated that appropriate consequences had been administered for the violation.
© 2023 Latin Times. All rights reserved. Do not reproduce without permission.