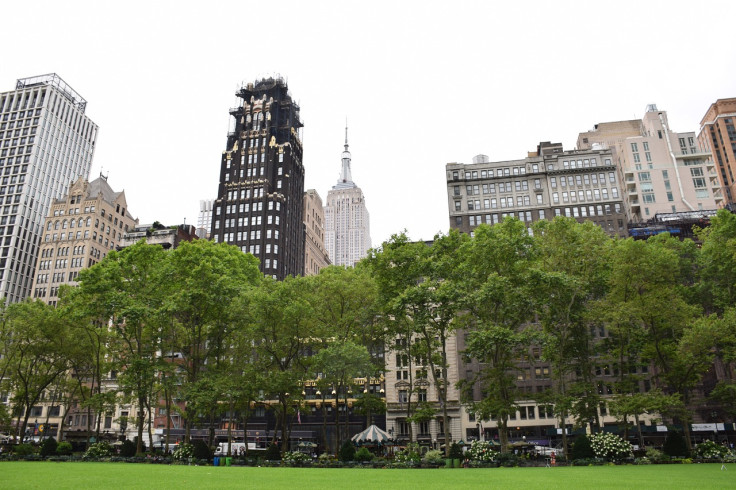 As New York City continues to struggle with the continuous influx of migrants, Mayor Eric Adams said that "draconian" measures, such as potentially handing out tents for them to sleep in public parks, is "under consideration."
"(It) is not exactly the plan, but we're exploring all options," said Adams to Bloomberg News on Wednesday, after the outlet asked about the possibility following a Wall Street Journal report.
"If the flow continues at 3-4k a week, we are going to have to use draconian measures. Our goal is to find ways not to get to that point, but I would be dishonest if I said it is not on the table. We are out of room, and the cost is beyond sustainable," he added.
For several weeks Adams has said that "there is no more room in New York," which has a unique right-to-shelter policy for people who experience homelessness. Earlier in October Adams requested a judge suspend that decades-old right earlier this month as the situation continued to grow dire.
Adams also traveled to Latin American countries that are the main sources of migration and key areas of the long, often-treacherous route they follow as they head up north. Concretely, he went to Mexico, Ecuador and Colombia, where he said "our hearts are endless but our resources are not." He described the visit as an eye-opener, saying he was saddened to see dozens of families with children sleeping on the beach at Necocli waiting to take boats toward the Darien jungle.
"We don't want to put people in congregate shelters. We don't want people to think they will be employed," added Adams, who has called for asylum seekers to get the "right to work" in the U.S.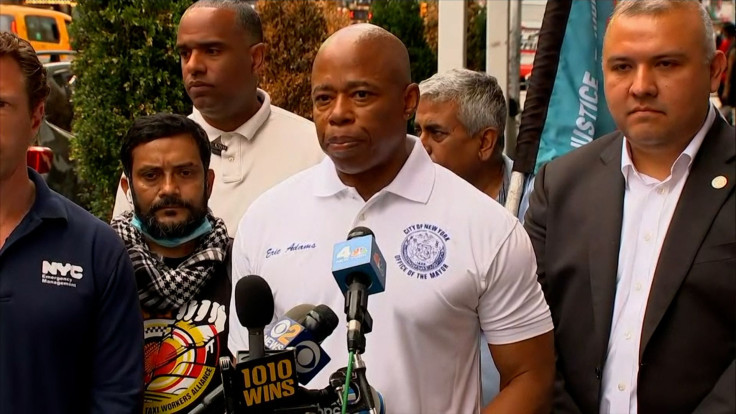 According to Bloomberg, the city currently houses migrants in a mix of roughly 200 shelters, hotels and office buildings, as well as large-scale tent facilities.
In September, Adams announced that the ongoing migrant and asylum seeker crisis would cost New York City taxpayers more than $12 billion over the next three fiscal years. The mayor says the city has already spent nearly $1.5 billion in Fiscal Year (FY) 2023 house asylum seekers.
A total of 3,201,144 migrants arrived in the United States in fiscal year 2023, including people with a legal status and those apprehended for illegally crossing the border, most of them through the southern border, according to Customs and Border Protection data.
Venezuelans were the nationality most often apprehended for illegally crossing the U.S. border, surpassing Mexicans for the first time since records have been kept.
© 2023 Latin Times. All rights reserved. Do not reproduce without permission.