A 36-year-old man from Texas got out of control following an argument with several family members. He pulled out a knife and injured all of them – including a nine-year-old girl.
The man was identified as Nathan Carin who left the four family members with lacerations and puncture wounds at 23600 block of E. Heritage Oaks Drive in Porter. Montgomery County Sheriff deputies responded to the scene before noon when they were alerted of the stabbing incident, Fox News reported.
After stabbing and cutting the four family members, reports reveal that Carin fled to the house barefoot. A manhunt was launched to track down the 36-year-old. Authorities were able to track him down and was arrested late Tuesday.
However, Carin ended up practically surrendering himself. He called 911 at around 9:30 p.m. saying that he was lost in the woods. It was here where he was tracked down and arrested. Aware that he remains armed and dangerous, authorities called on SWAT to help secure Carlin, ABC 13 reported. He was wet from sweat and his legs and feet were scratched from being barefoot in the woods.
It has yet to be established what relationship has with the four victims. All were taken to various hospitals. The four stabbing victims were all girls aged 61, 38, 23 and 9.
The four were undergoing treatment and were listed in serious but stable condition.
Carin remains behind bars and is facing several charges. This includes four counts of aggravated assault with a deadly weapon and possibly injury to children or the elderly. He was due in court on Wednesday to face the charges. It was unclear if the 36-year-old had any legal representation.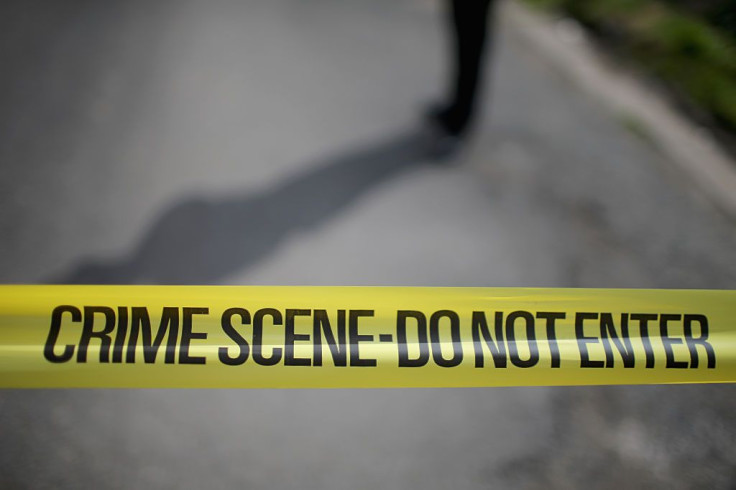 © 2023 Latin Times. All rights reserved. Do not reproduce without permission.