A 47-year-old man in Utah who impersonated an officer practically baited authorities to discover his criminal activities. And through it all, it was a stolen donut that sparked the whole thing.
The man was identified as Daniel Mark Wright who went into a 7-Eleven store posing as an officer. Per a probable cause statement, Wright also stole a doughnut while he was there before driving away in a white truck.
It all started when a store employee approached an officer on Sunday and said that a suspicious-looking person entered the store earlier in the day wearing a Salt Lake County Sheriff's deputy jacket but did not appear to be one. The store manager added that the said person stole a doughnut from the store, CNN reported.
After they got a description of the white truck that left the scene, Utah authorities were able to track down the vehicle at a nearby motel. They discovered that the vehicle was reported as stolen.
"Officers knocked on the door and made contact with [Wright] as he opened the door and was asked to step outside. A female was also inside of the bedroom and was identified as Christian Olson. While the door was open, I observed the green Salt Lake County Sheriff's jacket hanging in the entry-way closet," the police report read.
Wright was not alone during the whole incident. Per surveillance footage, a woman was also seen to be with the 47-year-old. She was identified as Christian Rose Olsen. Both are now facing charges of possessing a stolen vehicle, a second-degree felony.
Police later found the sheriff's jacket hanging in the motel room. Wright admitted that he was at the 7-Eleven store but did not respond to questions about the stolen truck.
Olsen claims that the vehicle was given to them and was not aware it was stolen. But per investigators, Wright, Olsen and the person who gave them the vehicle are involved in extensive criminal activity.
Further, Wright claims he did not steal the donut and paid for it. But when police look at the receipt found at the motel room, it did not include any doughnut purchase.
Olsen and Wright are now being held without bail at the Utah County Jail. Both do not appear to have a lawyer present as of this writing.
"Due to prior theft convictions, this theft charge would be a 3rd degree Felony," the document read.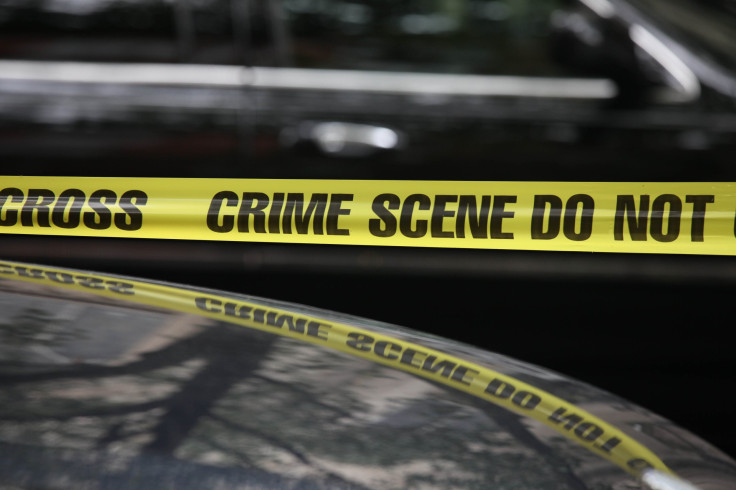 © 2023 Latin Times. All rights reserved. Do not reproduce without permission.