A Texas police officer was charged with murder on Monday following the fatal shooting of 31-year-old Black man Jonathan Price. A preliminary investigation of the incident found that the police officer's actions were unreasonable, although the shooting happened as Price was trying to break up a fight.
Around 8 p.m. on Saturday, Wolfe City officer Shaun Lucas responded to a call about a possible fight somewhere in the north of the city center. "Officer Lucas made contact with a man, later identified as 31-year-old Jonathan Price, who was reportedly involved in the disturbance," the Department of Public Safety said in a statement.
"Officer Lucas attempted to detain Price, who resisted in a non-threatening posture and began walking away," the DPS added.
Shaun Lucas reportedly used his Taser before firing his gun and hitting Price, causing him to die. "The preliminary investigation indicates that the actions of Officer Lucas were not objectively reasonable," said the DPS.
The result of the investigation confirmed Price's family members and friends' earlier claims that the police officer had assaulted him, tased him, then shot him. They said Price was only trying to break up a domestic feud between a man and a woman at a gas station in Wolfe City when he was shot by the police.
Texas Rangers booked Lucas into the Hunt County Jail on Monday. He is being held on $1 million bond, said the authorities.
Meanwhile, Price's family said the victim was a former athlete and worked as a fitness trainer. One of the witnesses of his assault immediately recognized Price from across the street, describing him as "a pillar of the community."
"We all love him and think so highly of him and just the nicest guy you could ever meet," said Kyla Sanders.
Civil rights attorney Lee Merritt also condemned the shooting of Jonathan Price, saying the victim never became violent during his arrest. "He intervened, and the situation was resolved before law enforcement arrived, according to witnesses," he said. "Why this officer still felt the need to tase and shoot Jonathan is beyond comprehension."
The death of Jonathan Price follows months of public demonstrations protesting the police killings of Black Americans across the U.S., including Breonna Taylor and George Floyd. The case of Lucas is the latest example of police speedily arresting their own in controversial shootings.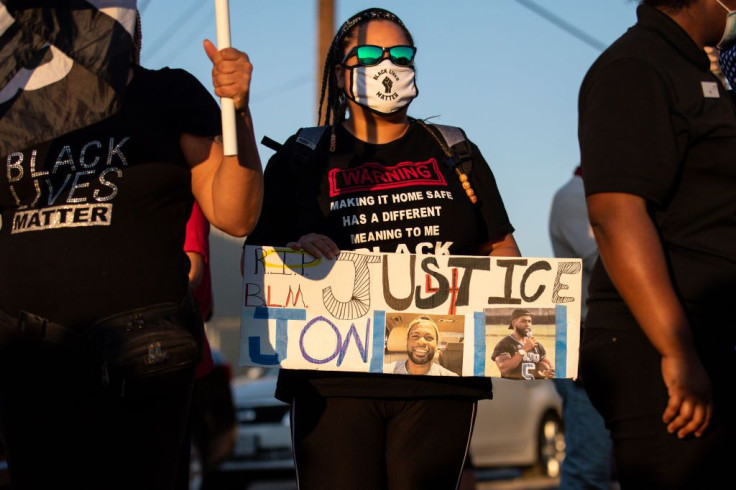 © 2023 Latin Times. All rights reserved. Do not reproduce without permission.