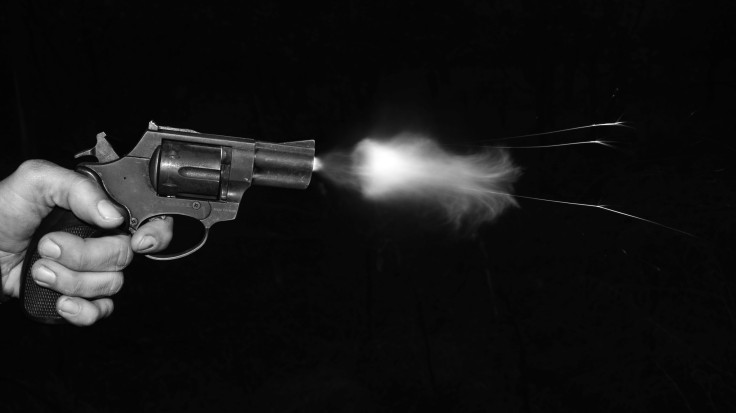 Francisco Oropesa, a suspected Texas man, is wanted by the police for fatally shooting five neighbors, including an eight-year-old boy.
Officials said over the weekend that the 38-year-old married father from Mexico is an illegal immigrant who "could be anywhere now,'' reported New York Post.
Many law-enforcement officers led by the FBI used drones horseback searchers and dogs to search through the thick forests around Cleveland. That's where Friday night's crime happened.
Officials were also going door to door Sunday searching for clues about Oropesa, who is still on the run.
He was earlier deported "multiple'' times as he lacked legal residency status, and his last encounter with U.S. Immigration and Customs Enforcement was in 2016.
James Smith, the FBI's special agent in charge, said Sunday that they do not know where he is, and that they "have zero leads."
Late Saturday, local San Jacinto County Sheriff Greg Capers said that authorities had widened their hunt for the suspected gunman to at least 20 miles from Cleveland.
He shared that the suspect "could be anywhere now," and noted that he is considered "armed and dangerous."
The FBI released new photos of the fugitive in Houston on Twitter.
Oropesa, who was drunk, allegedly "executed" his victims with an AR-15-style rifle. He did so after the residents asked him to stop firing off rounds in his yard as they had a baby sleeping next door.
Wilson Garcia, one of the residents, said that they had asked: "him to be quiet because his baby was scared."
Garcia, whose baby is a month old, said his wife, Sonia Argentina Guzman, and his son, Daniel Enrique Lazo, 8 were shot dead.
Oropesa is believed to be on foot or on a bicycle after fleeing from the crime scene.
Capers said that authorities found a phone and clothes while searching for him.
The FBI announced Sunday that authorities are offering an $80,000 reward for information that would help in the case, reported NBC News.
Multi-County Crime Stoppers, a local nonprofit organization, and the state of Texas have contributed to the award money.
Authorities are "running into dead ends," Smith said Sunday and appealed to the public to share information about the suspect.
© 2023 Latin Times. All rights reserved. Do not reproduce without permission.