A Thai actress was found dead on Thursday, Feb. 24, in what appears to be a grisly speedboat accident after she reportedly fell off the vessel and drowned in the Chao Phraya river in Bangkok.
Nida Patcharaveerapong, whose stage name was known as Tangmo, had gone missing for two days while riding a speedboat from Bangkok to the Rama VII Bridge in Nonthaburi, with divers from the local police coming in to look for her body, according to the Bangkok Post.
Finally, her brother Dayos Detjob spotted something floating in the water on Thursday, which prompted the divers to explore the area and retrieve the remains of Tangmo. Her corpse was subsequently removed from the water and brought it to the Police General Hospital for an autopsy, the New York Post reported.
"The pain everyone in the family is going through is unbearable. We loved our sister so much and she brought us so much happiness," Detjob said. "I would like to thank everyone for their efforts. I came to take her back home now."
Doctors who were inspecting her body for a cause of death found a gash in her left leg that they believe was caused by her body hitting the propellor of the speedboat. They have concluded that she died due to drowning in the water.
As investigations continue to probe into the sudden death of the actress, Senior Police Chief and Major General Paisarn Wongwatcharamongkol has stated that they have found that the owner of the speedboat was allegedly operating it with an expired license.
"We found that the speed boat had an expired license and the person who was driving it at the time Nida fell also had no license to drive," he said. "The two may face charges for causing death due to negligence but no formal charges have been filed."
Tanupat Lerttaweewit, the owner of the boat, is said to have an expired license while the driver of the boat, "Bert", was found to be without a license to operate the machinery. Both of them have been brought to the authorities for questioning in regards to Tangmo's death, according to Thai PBS World.
The two of them have publicly apologized for the death, and have stated that none of the passengers were wearing any life vests or safety gears because they did not know where they were stored in the boat.
"We are very sorry, we are saddened by the incident," Tanupat said.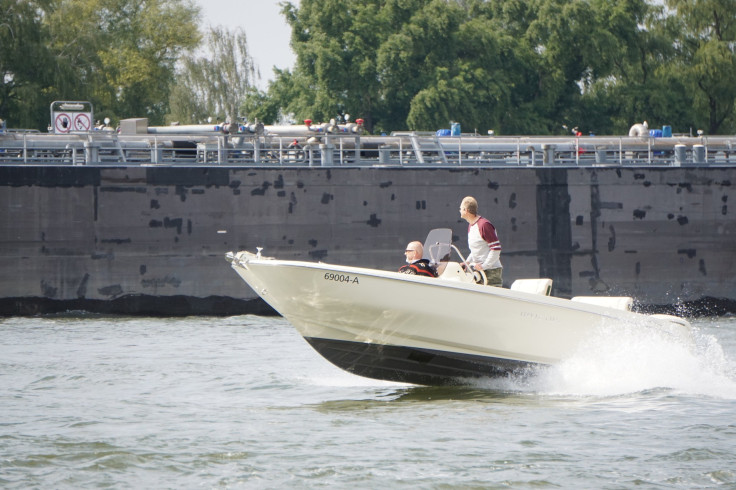 © 2023 Latin Times. All rights reserved. Do not reproduce without permission.