A Thai bride and groom's choice of a morbid theme for their pre-wedding shoot has made them talk of the town.
The photographs were shared on Facebook last week by Nonts Kongchaw, who is a 32-year-old Thai graphics designer, and the female partner after which they were shared tens of thousands of times, reported Daily Star.
In the photographs, Kongchaw can be seen wearing a silver suit with graveyard as the backdrop. For the shoot, his partner picked a long white dress perfect for a wedding. In one image, the gothic-influenced couple is seen leaning against a tombstone behind a sign that reads, "Marry me." In another photograph, Kongchaw is seen lying down inside a coffin while the woman is pulling a silk covering over him.
The funeral-themed shoot didn't go down well with many netizens in Thailand, with some seeing the images as disrespectful. One Facebook user said that things like this "have a curse" and that it's not a toy" or a joke. Another warned that "everything related to rituals related to death, the end of life, all things are magical and powerful."
But there were some who praised the two for experimentation and creativity. It is not known whether the two actually got engaged or it was just a shoot.
Back in 2015, Darren Cheng and Jenny Tay from Singapore took to social media to post images of the couple lying in a coffin together. Tay, who is the daughter of one of Singapore's most famous undertakers, told BBC back then that a large part of the shoot was "inspired by our jobs." According to her, wedding shoots are generally staged at places "which bring the most memories."
There was another reason behind the morbid shoot. Tay said that death is a part of life and it "shouldn't be seen as taboo." In fact, Cheng had also penned a children's book about dealing with death, and Tay said that it's important to talk about it as it is part and parcel of everyone's life. She said that many Asian societies often portray death in a negative way. Through the shoot, the couple hoped to be able to "debunk that taboo by encouraging people to be open about death."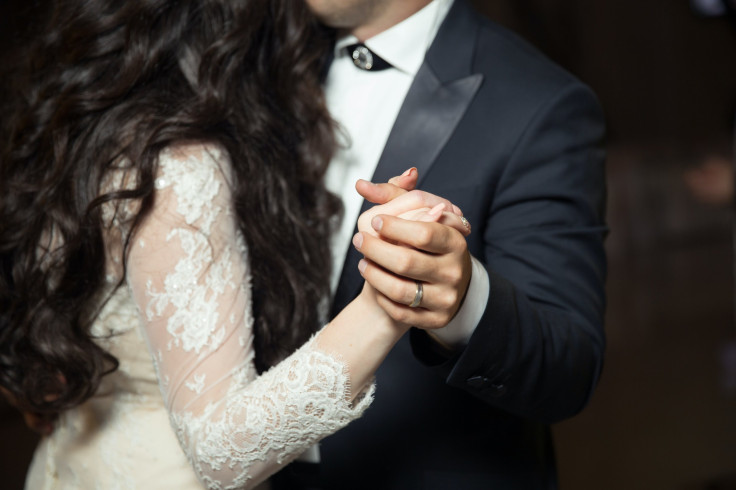 © 2023 Latin Times. All rights reserved. Do not reproduce without permission.