Thailand was in chaos on Saturday, Feb. 8 after a gunman went on a shooting spree and ended up killing 29 people and injuring at least 57 others in Nakhon Ratchasima. The tragic incident started on Saturday at 3 p.m. and ended at around 9 a.m. the next day.
The attack was carried out by a lone gunman who was identified as Sgt. Jakrapanth Thomma. He killed people in various locations before hiding at the Terminal 21 shopping mall where people were held hostage and others have died when he deliberately opens fire.
Prior to the carnage, Reuters reported that the soldier updated his Facebook with a complaint about rich people getting richer by cheating and taking advantage of others. "Do they think they can spend the money in hell?" Thomma's post reads.
It was said that he kept posting on social media during the attack and at one point, he also asked people if he should surrender. "No one can escape death," he wrote and then asking in another post, "Should I give up?"
According to BBC News, it appears that the soldier's motive for the attack was a grudge over his belief that he had been cheated in a property deal. He got so angry over a financial dispute with his superior and while arguing, he shot him. A 63-year-old woman, the colonel's mother-in-law, was also shot dead.
Thomma proceeded to his workplace at Surathamphitak army base and stole weapons and ammunition. He got away by killing an army guard there and driving out. He made a stop at a Buddhist temple and nine people, including a police officer, died after he opened fire.
His final stop was at the Terminal 21 shopping center where he hid as he was being chased by the authorities. In an attempt to make the attacker surrender, the police brought his mother to the mall but the woman said that it was pointless because her son has a bad temper and he's depressed. She was not able to get inside the building and Thomma was killed after he was cornered.
"This incident was unprecedented in Thailand, and I want this to be the last time this crisis happens," Prime Minister Prayuth Chan-ocha told the media while visiting the victims at the hospital. "No one wants this to happen. It could be because of this person's mental health in this particular moment."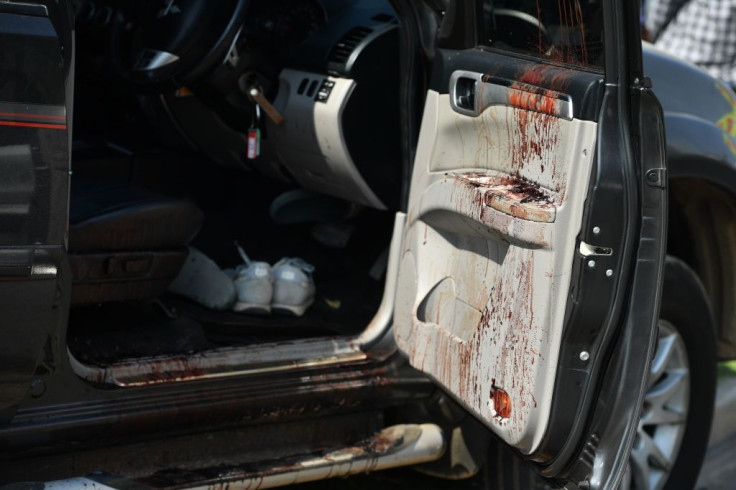 © 2023 Latin Times. All rights reserved. Do not reproduce without permission.