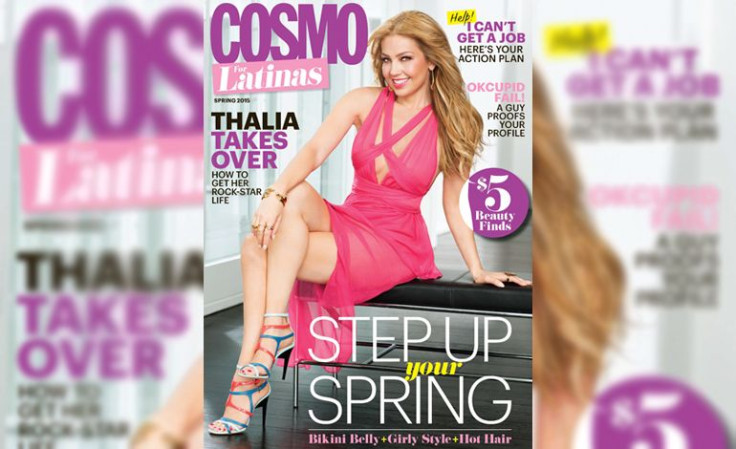 Thalía is having a great year and it's only February! The Mexican pop queen launched her new collection "Thalía Sodi for Macy's" and it's selling like "pan caliente." Not only that, but back in November she released her 12th studio album, "Amore Mio," which has received generally positive reviews by music critics and fans and it reached the #1 position in both the Top Latin and Latin Pop album charts, published by Billboard. It also reached #1 in Mexico, where it was certified gold.
If you follow her journey on Instagram, you would also know that she just recently wrapped up the shooting of the music video for her next single, and she's keeping extremely busy promoting her new clothing line and advocating for the American Heart Association, taking a percentage of the proceeds from the sales of the red dress from her Macy's collection and donating it to the cause. Let's not forget that Thalía is also a loving wife and mother, and most recently, the cover girl of Cosmo For Latinas Spring Issue.
The magazine will be on newsstands nationwide February 17, and in it, Thalía opens up about dipping her toes in the fashion world, her life with husband Tommy Mottola and how she handles Latina women stereotypes. One thing we all were wondering was how she and Macy's ended up working together, "We approached Macy's because they didn't have a designated brand for one of the biggest sectors of the population," Thalía told the magazine. "Imagine—the biggest consumer is the Latin woman! So we are targeting my market with elements that we love, like animal prints and certain colors. It captures my passion for life, my personal style, how proud I feel of my culture and roots."
Something we definitely loved about her collection was the fact that it catered to the Latina women, but at the same time, it was very glamorous and pretty much anybody, Latina or not, can rock the pieces of the fashion line. Battling against Latina stereotypes is something that Thalía has been doing for a while, "Someone will say, 'Thalia, we want you for a TV ad' and present an idea that is totally stereotypical," she revealed to Cosmo For Latinas. "And I'll have to say, 'Guys, if you want to reach the Latin community, you don't have to have a Chihuahua, or a mariachi band, or a mariachi hat.' It's almost like they expect you to be biting a red flower in your teeth and saying 'cha-cha-chá!' But it's a beautiful country and culture and I love it."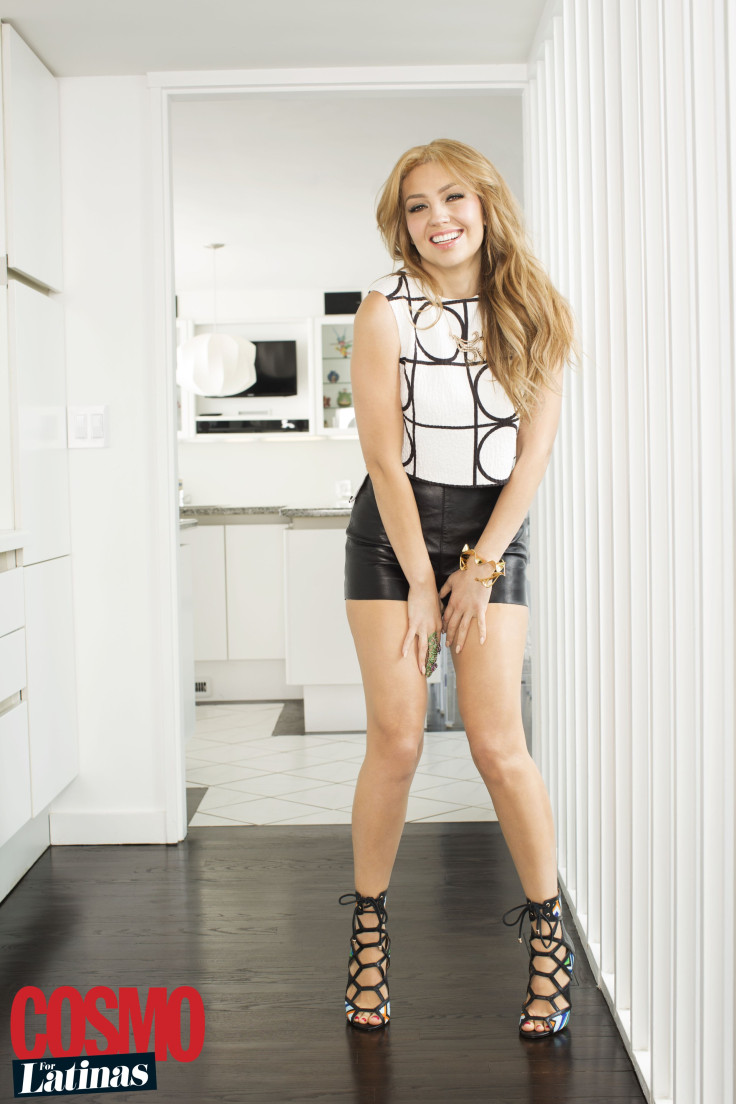 The interview also touches on Thalía's personal life with her husband and how they balance work/family time. It's very candid, very sweet and very Thalía! Don't miss it on Cosmo For Latinas on newsstands February 17.
© 2023 Latin Times. All rights reserved. Do not reproduce without permission.