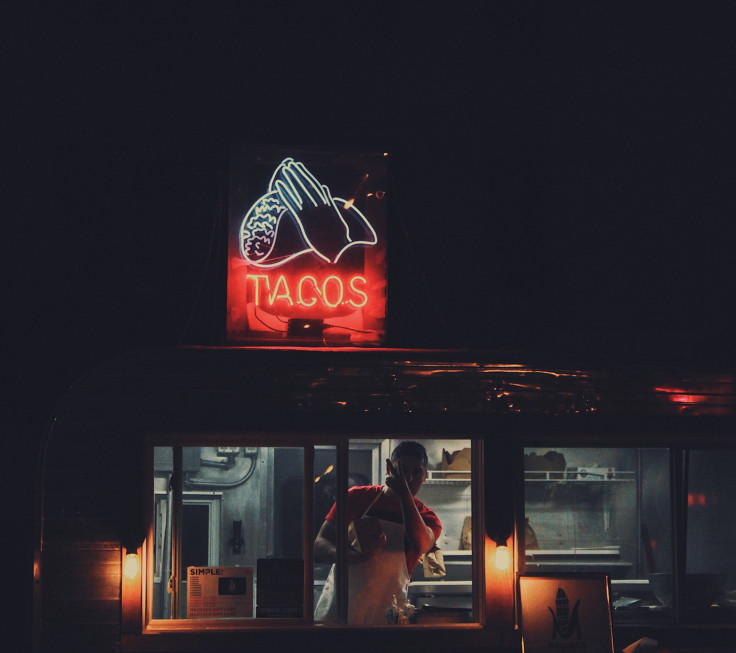 Tacos are a Mexican delight loved across the U.S. so deeply that there is a National Taco Day.
Oct. 4, 2023, and every other Oct. 4 since 2009, is National Taco Day in the U.S. Although not a federal Holiday, it is on the National Day Calendar's website, and many organizations celebrate it on Oct. 4. Many sources said that National Taco Day started in 2009 from a Del Taco advertisement.
Del Taco, the fast-food chain, continues its celebration of tacos by giving its rewards members the opportunity to order the Tacoberfest Bundle every Wednesday in October for $3 starting Oct. 4, 2023.
Although National Taco Day celebrations widely spread throughout the U.S. in 2009, the celebration of tacos runs deep. According to "La Taco," Roberto L. Gómez from the San Antonio Social Civic Organization and other restaurant owners in 1967 convinced San Antonio to declare the week leading up to "Cinco de Mayo" National Taco Week. The following year, in 1968, Henry B. Gonzalez, the Texas 20th congressional district representative, declared National Taco Week as April 28 through May 4, with Taco Day falling on May 3.
"Many a tired palate has been restored to vigor and joy by the discovery of the taco," Gonzalez said from the floor of Congress in remarks published in the Congressional Record, according to La Taco. He added that "a taco is the highest form of a tortilla" and that tacos "now stands shoulder-to-shoulder with the hamburger and hot dog in popularity."
According to a Gitnux 2023 Market Report, Americans eat 4.5 billion tacos a year, which, compared to 50 billion burgers eaten a year and 20 billion hot dogs eaten a year, doesn't seem like a lot. But, compared to 2 billion cookies eaten a year, that suggests tacos are commonplace in American homes.
Although 1968 was when Congress nationally recognized Taco Day, it wasn't until 1969 when then Texas Governor Preston Smith declared the week before Cinco de Mayo as National Taco Week. It was then that large fast-food chains started to join in on the taco celebrations.
Jack in the Box offered five tacos for 99 cents in 1971 from May 6 through May 9, celebrating National Taco Week. Taco celebrations would continue for some years, but according to the article from La Taco, into the 1980s, there weren't many taco celebrations, which could be attributed to Gonzalez's death in 1983.
Taco Bell shortly revived taco celebrations when, in 1989, they declared a National Taco Month, but this didn't gain mainstream traction. From 1989 until 2004, Taco celebrations were not as publicly prominent until Chuy's Tex-Mex applied to trademark National Taco Day, which they declared as June 12, but their trademark application was rejected.
Despite Chuy's Tex-Mex attempt to revive Taco Day, it wasn't until 2009 that National Taco Day became mainstream, with Del Taco promoting "National Taco Day" as Oct. 4.
© 2023 Latin Times. All rights reserved. Do not reproduce without permission.