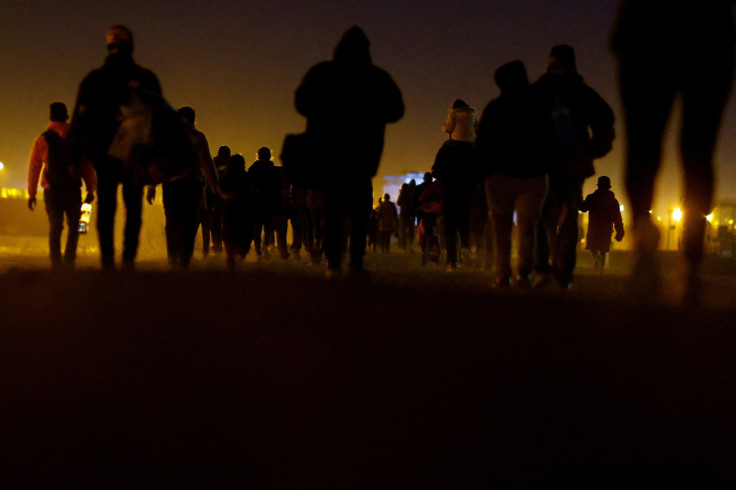 A total of 3,201,144 migrants arrived in the United States in fiscal year 2023, including people with a legal status and those apprehended for illegally crossing the border, most of them through the southern border, according to Customs and Border Protection data.
Mexicans remain the majority, with 735,937 migrants, while Venezuelans surpassed Cubans for the first time as 334,914 were reported as coming from the South American Country and 266,071 from the Caribbean island.
Venezuelans were the nationality most often apprehended for illegally crossing the U.S. border, surpassing Mexicans for the first time since records have been kept.
The number of apprehensions recorded in the fiscal year that ended Sept. 30 topped 2 million for the second year in a row, down 7 percent from the all-time high of more than 2.2 million apprehensions in the same period last year.
Recently, however, the daily flow of migrant families has made their deportation more difficult. Their numbers have grown so large that even well-resourced border cities, such as El Paso and San Diego, are struggling to cope with the number of people arriving each day.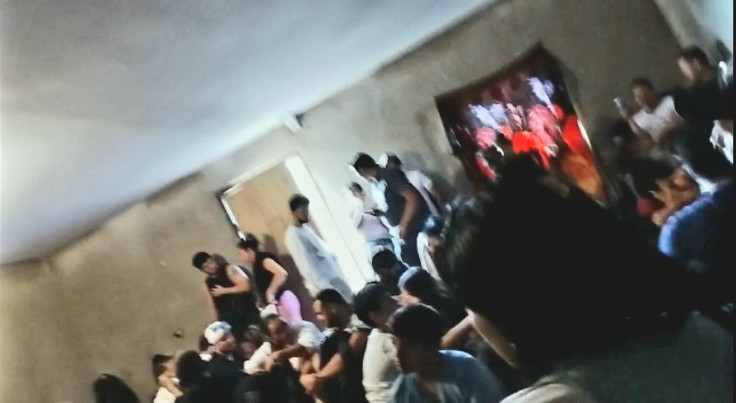 After crossing into the U.S., they often turn themselves in to the first Border Patrol agent they encounter, and because there is no capacity to detain them, they are often sent to prison.
Since there is no capacity to hold families for more than a few days, they are released to wait years for their cases to be processed in the backlogged immigration courts.
More recently, large numbers of people have come from countries that have strained relations with the United States, making deportation difficult or impossible. Since 2022, for example, more than 715,000 Cubans and Venezuelans have crossed the U.S.-Mexico border illegally, fleeing political repression and economic hardship, but only recently has the U.S. government reached an agreement with its Venezuelan and Cuban counterparts to accept their deported citizens.
A tale as old as the borders
The Latin Times spoke with Edgar Alfonso, a Colombian citizen who was recently deported along with his wife and son.
The Alfonso family traveled from Bogotá to Mexico City and from there to Cabo de San Lucas in Baja California, and continued their journey to the San Diego border, where they met a coyote they had previously contacted to guide them to a safe border crossing.
"On August 26th, very close to the border with the United States, we met the coyote who took us to a warehouse where there were many other immigrants of various nationalities waiting for the group to be ready to pass," said Alfonso.
"We crossed at night through a very shallow creek and once we were on the U.S. side, a patrol of uniformed men appeared and we voluntarily surrendered ourselves to them, just as the coyote had told us to do. The patrolmen forced us to go to a shelter where there were many people. They separated the men from the women and children for six days and after giving us the Covid test, without telling us that we were going to be deported, they asked us for our passports and after checking them they put shackles on our hands, waist, and feet, and took us to a plane," said Edgar.
"We were never physically abused, but some of the children were verbally abused, although we lived in an atmosphere of uncertainty and anxiety that increased the moment, we became aware that we were going to be deported," he added.
"The only risky moment we experienced was arriving in Bogota. The plane was full, and we were accompanied by some U.S. immigration officials and other officials who looked like they were from some human rights agency," he said.
"As we were about to land, the immigration agents began to remove our shackles and as the atmosphere was heated because we felt defrauded, some passengers got upset and told them to leave them in chains so that it would be known that they were being treated like criminals," he recalled.
"The matter escalated and those without handcuffs jumped on the immigration agents and beat them up because there were more of them. The pilot had to abort the approach and asked for calm because there could be a destabilization of the aircraft. Fortunately, the situation calmed down thanks to the intervention of the officials in charge of protecting the rights of the deportees.
"We arrived in Colombia on September 2, exhausted and with many debts incurred to pay the expenses of the trip and the coyotes who charged us $1,000 per person. That was September 2."
© 2023 Latin Times. All rights reserved. Do not reproduce without permission.