A baby shower in Pennsylvania turned into a crime scene after shots were fired by an angered man. Police responded to a call of an active shooter at Kinloch Fire Department in Lower Burrell, Pennsylvania. Police arrested the alleged gunman who is believed to be the expectant father. Three people were wounded during the shooting. All of the victims survived the ordeal with non-fatal injuries.
Family and friends of a couple were gathered at the Kinloch Fire Department hall on Saturday, Sept. 18 to celebrate a baby shower. The 25 to 30 people in attendance were not aware that the evening was about to take a life-threatening turn.
Tribune Live reported that the father-to-be 25-year-old Isiah J. Hampton of Victoria Avenue, Arnold got into an argument with a woman during the shower. It is unclear if the woman he got into an argument with was the expecting mother. According to police reports, the argument with the woman took a turn for the worst when she slapped him.
In retaliation, Hampton reportedly pushed the woman. Three male party guests tried to intervene during which the accused fell to the ground. He then pulled out a nine-millimeter handgun and started to shoot. He shot a 23-year-old man first and then shot a 16-year-old boy. When others tried to wrangle the gun out of the man's hand he shot a 19-year-old woman. The woman who was shot was not the woman Hampton was arguing with.
Police were called to the scene and they found Hampton near the scene of the shooting. He surrendered without incident.
The adult male victim suffered a gunshot to his torso. The teen suffered a gunshot to his buttocks. The woman had been shot in the leg, KIRO 7 reported. One victim was taken to Forbes Hospital in Monroeville while the other two received medical attention at Allegheny General Hospital in Pittsburgh. None of the victims suffered life-threatening injuries.
Hampton has been charged with two counts of aggravated assault and one count of recklessly endangering a person. He was arraigned before Unity District Judge Michael Mahady on Sunday, Sept. 19. He remains in police custody at Westmoreland County Prison. His bond has been set at $250,000 bond. Sept. 28 has been set as the date for his hearing before a district judge.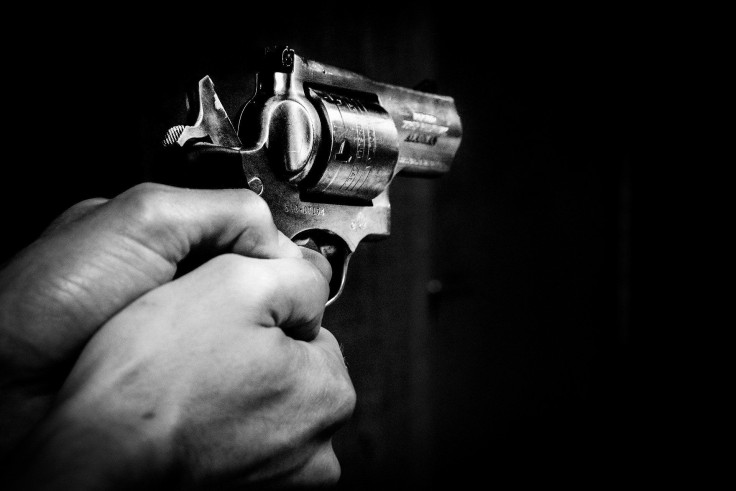 © 2023 Latin Times. All rights reserved. Do not reproduce without permission.